Unveiling the Curtains to the New Theater
Measure E's new Woodbridge Theater began construction over winter break
On Dec. 18, Woodbridge High started preparing for the construction of the new theater. Official construction began on Dec. 24, the first day of winter break.
Budgeting issues delayed the theater's construction for half a year, from summer vacation of 2018 to this year. After a series of revisions, the theater is now under budget and ready for construction.
The design of the theater removes one half of the current front parking lot from use, limiting parking space and drop-off and pick-up zones. Members of the Woodbridge community have raised questions regarding the potential traffic issues.
"I think it's going to decrease the traffic and congestion that we get in the front parking lot," principal Christopher Krebs said. "The reason I say that is a couple years ago, we had summer school here and we had about 2,000 students. They were installing the solar panels in the front parking lot. When families had a single loop to go in, it cut down on the congestion."
Some have expressed concern regarding the potential noise level of construction. School officials assure the students will not have to worry about the noise level.
"They'll be putting up a sound barrier between the [new theater] and the K building," Krebs said. "It shouldn't be too much of a disturbance for students."
Many students look forward to the addition of the new theater, which will provide a state-of-the-art space for performing arts such as choir and drama.
"I think [choir and drama] would have an increase in the [number] of students," junior Alyssa Crosby said. "The excitement of this new theater will provide the incentive for prospective students to join."
Not only would the new theater benefit performing arts students, but the administration predicts that the new theater would also help other students as well. The current theater would be converted into a dance and cheer studio, as well as a new computer lab for Warrior TV. Transferring dance and cheer to the converted theater would clear the gyms for sports, allowing for more time practicing for sports players.
"It's a career dream come true for me. It's hard to put in words. It offers so many more opportunities for students," drama instructor Cassandra Gaona said. "[Woodbridge] has so many strong performing arts groups and […] the new theater will let everybody get the stage time they deserve. "
About the Contributors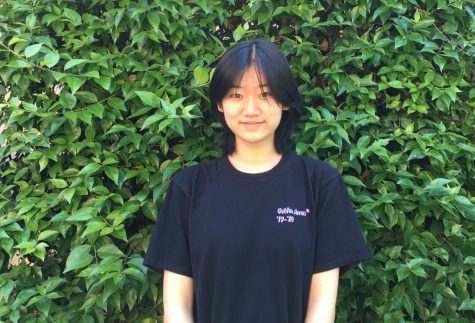 Mandy Yang, Co-Editor-in-Chief
Hey, Woodbridge! I'm so excited to bring the Golden Arrow to you this year as a Co-Editor-in-Chief. Working with our amazing team, I will strive to maintain...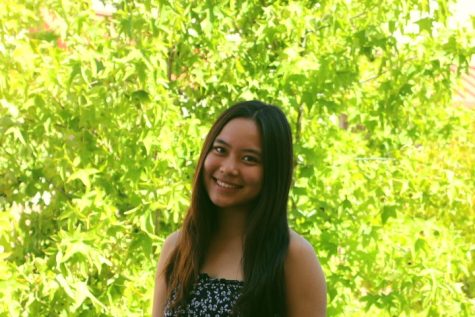 Julie Yoo, Photo Editor





Hi! I'm Julie, and I'm excited to say that this is my fourth year in the Golden Arrow as a photographer and third year as a Photo Editor. I hope...