New Developments Underway in the OC Great Park
Construction of new developments in the Orange County Great Park to speed up in 2019
The City of Irvine's Orange County Great Park is in the midst of constructing numerous new developments in 2019, including an ice rink, children's museum, indoor volleyball and basketball facility, water polo complex and the return of the popular Wild Rivers waterpark after its Irvine location closed in 2011.
"Because of the new developments, there is going to be a lot more things to do in our area and this would build more of a community in Irvine," sophomore Noor Addal said.
The children's museum, Pretend City, is being relocated to the Great Park from its former location near the Irvine Spectrum, a proposal from 2017 that was put on hold until now. This museum features interactive exhibits and workshops are open for children to learn about various topics such as music, art and health.
Other developments such as the construction of the Wild Rivers waterpark, which shut down in September 2011, are still underway. The water park is currently closed due to apartment construction, but is expected to open in the summer of 2019.
The ice rink, an additional new development in the park, is currently the new location that the Woodbridge High hockey team practices and hosts games.
"Since it is so close, we have been able to have an earlier practice time right after school. Students and athletes can get home and do homework and have dinner with their family," hockey coach and English teacher Jeff Alexander said.
The state of the art facility includes a large stadium where both students and people in the community can come watch and support. It also is being used as a practice location for the Anaheim Ducks.
"Because it's closer and has such a great atmosphere with a wide and open arena, more people could come and support the team," sophomore hockey player Tanner Franzen said.
With four large rinks in one facility, the ice rink is the largest in the state of California and the second largest in the country.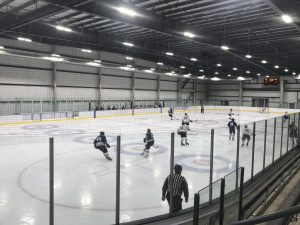 "It is a state of the art facility and it looks so advanced and top-notch," Alexander said. "It is an awesome rink and I think it will benefit not only the team but also the community of Irvine as a whole."
Students and other members of the community can come out with friends and family to ice skate, as the rink is also open to the public.
"As a citizen of Irvine, I think I will benefit from the new developments because there is going to be a lot more things to do in the community. The Great Park is so close to us that I can just ride my bike there," Addal said.
About the Contributors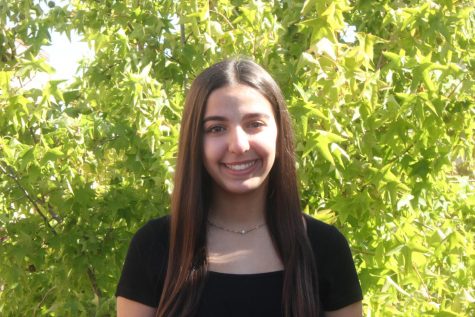 Jewel Al Kurnas, Arts and Entertainment Editor
Hey Warriors! I'm Jewel and this is my third year being a part of the Golden Arrow. I really love our student magazine, and I'm beyond excited to be this...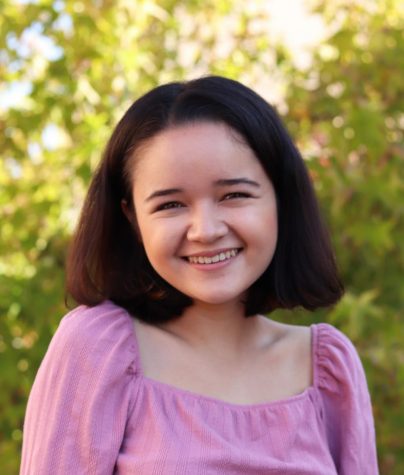 Emily Chin, Social Media Manager & Photo Editor
Hey Warriors! I am so happy to start a new school year at the Golden Arrow! This year will be my second year at the Golden Arrow and I am in charge of...