Black History Month 2021
This February we learn about black history as it is woven with American history, while also learning about black history independent of American history so that we may appreciate the culture, family life and histories of African Americans
United States history and African American history are forever interwoven and knowing American history requires learning black history. Additionally, Black History Month serves to remind us that we must learn about African American history to break down the walls between people in the nation and honor 
"Black people had a rich culture before slavery, during slavery, and we have it now after slavery. While it is important to learn about what has been done to black people, it is just as or even more important to learn about the amazing societies and communities black people have created throughout history. The people we have become despite and because of our experiences should be the highlight, we should not be painted as victims but as loving, soulful, and persevering people," junior Toni John said. 
Now, for the history of Black History Month itself. In September 1915, historian Carter G. Woodson and African American minister, educator and philanthropist Jesse E. Moorland founded the Association for the Study of African American Life and History (ASALH), which documents the history of and achievements by African Americans. In February 1926, ASALH sponsored a national Negro History Week during the second week of February and it pushed communities to host events, create history clubs and do lectures and performances in celebration of black history.
In 1976, 50 years after the ASALH designated Black History Week, President Gerald Ford recognized Black History Month. 
"I believe that it's important to learn about black culture as we should for every culture. Learning about black history shouldn't be confined to a single month. It should just be a thing we learn no matter what," junior Olivia Jones said.
Many black Americans think that increasing political representation could lead to greater racial equality, according to Pew Research center. In 2021 there are 57 black House members, three black senators, but no black governors. Pew Research center data concludes that increased black representation in politics is moving upward but it is uneven. Currently, Vice President Kamala Harris serves as a constant reminder that people of half South Asian and half African American descent can get to positions of higher power. By including more African Americans in politics, we are beginning to reckon with the centuries of misrepresentation of African Americans in leadership positions. 
"I believe that representation of African Americans in political leadership positions is extremely important, not only for providing black people with a voice when it comes to laws and policies that affect us, but also to inspire young black children that they can be great and help change their world," John said. 
For instance, Shirley Chrisholm was not only the first African American to seek the presidency, but the first woman as well. In 1964, Chrisholm served as the second African American in the New York state legislature and ran, as well as won, a seat in Congress. Although she faced discrimination in her campaign for president as a Democrat in 1972, including that she could only make one speech and was not allowed to participate in primary debates, Chisholm never gave up fighting for racial and gender equality. 
"Being a woman and a black person, the odds were against her, but she still tried," Jones said.
Although she did not gain the candidacy for the Democratic party in 1972, Chrisholm demonstrated her willingness to make change and inspired other members of minority groups. 
In February 2021, we designate time towards learning about the theme, which is: The Black Family: Representation, Identity and Diversity. African American people do not have all the same origins or cultures and the African American people should not be stereotyped as so. In the spirit of that, the theme serves as a guide to learn about the different variations of parenting, childhoods, marriages, gender norms, and sexuality which characterize different black families. ASALH said that in order to understand the past and present African American, it is important to understand the diverse nature of the African American family. 
"Black family for me means community. My family is originally from Nigeria, but even though most of my family didn't grow up in America, I have personally seen how the two cultures are very similar, but at the same time, very different.[My parents] came here from Nigeria in 2002 and with their determination, hard work, and faith in God, they were able to become successful in environments that weren't always welcoming. My parents inspire me because they never let hardships stop them from doing what they were meant to do," John said. 
The theme for Black History Month serves to give people something to focus their studies on so that they may learn meaningfully about different African American histories and the idea is that more education creates tolerance in a society where equality is supposedly guaranteed for all. 
About the Contributors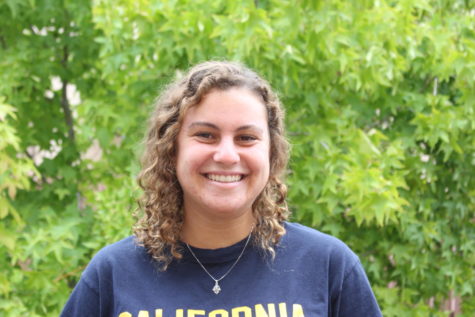 Sophia Stewart, Opinion Editor
Hi Warriors! This is my third year as a part of Golden Arrow and I am so excited to be an Opinion Editor and writer this year. I can't wait to write meaningful...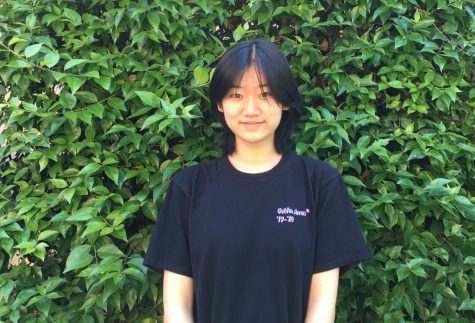 Mandy Yang, Co-Editor-in-Chief
Hey, Woodbridge! I'm so excited to bring the Golden Arrow to you this year as a Co-Editor-in-Chief. Working with our amazing team, I will strive to maintain...