Cultural Food Tour- A Look Into the Foods at Hiro Nori and Olyv Oyl Mediterranean Grill
From Japan to Lebanon, restaurants Hiro Nori and Olyv Oyl Mediterranean Grill are bringing their vast cultures right here to Irvine through food
Local restaurants, like HiroNori and Olyv Oyl, take a spin on authentic cuisine with  different flavors from their culture and whipping it up all in delectable dishes right here in Irvine, Calif.
HiroNori Craft Ramen is an authentic Japanese ramen restaurant, owned and run locally by Hiro Igararshi and Nori Akasaka. Since its recent creation in 2017, HiroNori has trailblazed by being the only ramen restaurant in the United States that crafts their own noodle broth and sauce, according to Destination LA. By doing this they bring real authentic Japanese flavors for new eaters to enjoy, one ramen bowl at a time. 
The restaurant offers several unique craft ramens, notably their famous tonkotsu, shoyu, and vegan ramen. The shoyu ramen is a bubbling hot chicken broth featuring a brew of various distinctive flavors, pointedly the shoyu which is Japanese-style soy sauce. The rich broth is balanced by greens such as spinach, bamboo, and green onions, topped off with an egg and a choice of protein. The chicken is braised to perfection and the chopsticks break up the meat nicely.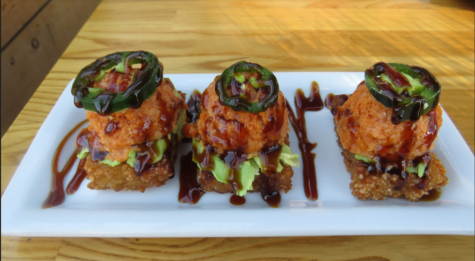 Hiro Nori's handcrafted noodles come with an option of thick or thin. Many guests opt for the thick noodles because of their silky texture that provides a hint of sweetness that complements the savory broth.
The vegan ramen is another fan favorite, served with miso broth and the restaurant's signature crafted noodles. Vegan options include the crispy broccolini, corn, tofu, bean sprouts, baby kale and soy meat, which create a unified and filling meal.
"All the flavors work together so well, and it's definitely become comfort food for me. You get the crunchiness from the broccolini, bean sprouts and kale, while the tofu melts in your mouth, and to top it off, the chili oil adds just the right amount of spice," junior Ashna Parekh said, who also works at the restaurant.
To enhance the ramen flavor, the restaurant serves several side toppings. They have a house spicy sauce, garlic paste, and black garlic that add just the right pop of flavor.
Many guests come to experience these real Japanese ramen flavors right in their backyard, or just to enjoy a bowl during their lunch break from work.
"There's always parties waiting to be seated, music is always playing and the outdoor seating is sweet and simple. It just makes you feel really comfortable and welcome," junior Emily Ge said.
An important aspect of HiroNori is spreading their culture to their guests. They make sure they provide in-depth and cultural training to servers when taking up a worker position at HiroNori.
"Our manager and the owners have made it a priority to educate all employees about traditional Japanese culture and specifics of our dishes to ensure an authentic experience for all customers." Parekh said.
Olyv Oyl Mediterranean Grill is a family owned Middle Eastern locale that features Mediterranean cuisine  which  brings true flavors from countries such as Jordan, Lebanon, Palestine and Syria. The restaurant imports ingredients such as Zaatar and the Olive Oil from these countries to ensure their flavors are unmatched.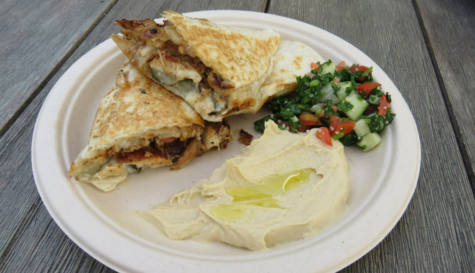 The shawarma is a staple at the eatery, which features slow roasted chicken that combines flavorful spices such as garlic and turmeric come to an appetizing tang. It also includes pickles, tomatoes and hummus, a nutty chickpea spread, all wrapped in a freshly baked pita bread. 
"The homemade creamy Hummus melts like butter to complement our broiled menu items," Olyv Oyl states on the "About" section in their website. 
On the side of this dish, guests will find a Mediterranean salad called tabouli that combines delicately sliced parsley, tomatoes, mint, onion and bulgur, which is cracked wheat. The side dish is seasoned to excellence with imported olive oil and lemon. The different veggies to this dish provide a pop of color that is not only aesthetically pleasing, but delicious to your taste buds. 
To experience vast flavors from Japan and the Middle East, HiroNori and Olyv Oyl are the right places to eat that are continuing to innovate traditional cultural dishes. 
About the Contributor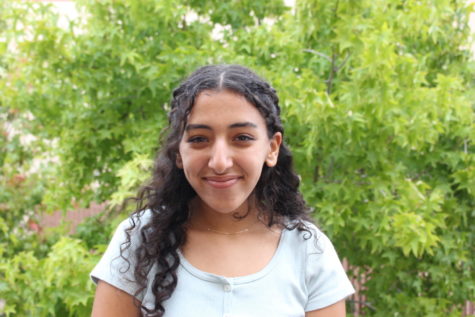 Somer Alrai, Sports Editor
Hello Warriors! My name is Somer Alrai and I am so excited to be serving as this years Sports Editor! This is my third year with the Golden Arrow and I...