Ice Cream for the Ages: Handel's in the Tustin Marketplace
Handel's Homemade Ice Cream is a popular dessert spot which attracts a crowd at all of its locations in Orange County
The famous Ohio-born ice cream shop boasts five locations in Orange County, one of which opened on Feb. 24 at the marketplace in Irvine. According to Handel's themselves, in 1945, Alice Handel founded Handel's in Youngstown, Ohio with a devotion to making ice cream that is unmatched. 
Handels' commitment to quality shows in their rich, creamy, too-good-to-be true ice cream. They have a wide variety of flavors, each with an interesting spin on it. There are a plethora of flavors, including chocolate peanut butter brownie, cotton candy with chocolate chips, black cherry and even graham cracker-flavored ice cream complete with pieces of graham cracker mixed in. 
"Anything you get is a win. You cannot go wrong," senior Jessica Ramirez said. 
Everyone can find a flavor they like at Handel's, especially because there are dairy free options, Chocolate Almond Milk and Mango Sorbet. These options put an inclusive spin on the store and make it an allergy friendly place. Additionally, the workers use different scoops and containers for each flavor to avoid cross contamination. Customers can choose from waffle cones or sugar cones. Also, if you do not want to drip the incredible ice cream all over your crisp (or not so crisp) white shoes, Handels sells ice cream in cups as well. 
In addition, Handels sells more than just ice cream. Pictures of delectable ice cream sandwiches, banana splits, chocolate covered ice cream pops, creamy milkshakes and cherry topped sundaes line the store's walls. The amount of incredible options certainly makes decision making quite difficult, although the length of the line can usually make up for that. 
"I went on the second day that it opened because we had heard about it online and it was so packed," senior Elyse Arragon said.
However, the out-of- the-door line is certainly worth the wait because of Handel's employees' thoughtful customer service and attention to detail. The workers serve ice cream with care and double check ice cream orders to ensure customers are getting what they request and pay for. 
When I visited Handel's, it was a Saturday night, so in other words, it was ice cream hour. Though I was discouraged by the length of the line, it went fairly quickly because there were a plethora of workers that served ice cream in a timely manner. Besides, the ice cream was so tasty and well made that it was worth it. 
As I approached the store, I was a bit overwhelmed by the sheer amount of flavors. In the end, like the caramel lover that I am, I settled on salty caramel truffle after debating between that and vanilla caramel brownie. The pieces of real truffle accentuated its rich taste. The ice cream itself was creamy and perfect after my long, tiring day. Compared to other salted caramel flavors, this one had a perfectly balanced taste for salted caramel; not too sweet, but not too salty. This balance is essential in any salted caramel, and Handel's certainly got it right. 
The new location in Irvine is an exciting addition to the Marketplace and it is the perfect place to celebrate birthdays, enjoy your loved ones' company and spend your Saturday nights.
About the Contributors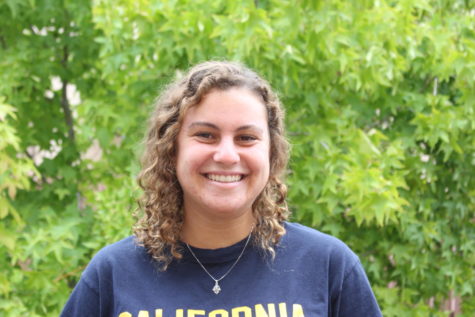 Sophia Stewart, Opinion Editor
Hi Warriors! This is my third year as a part of Golden Arrow and I am so excited to be an Opinion Editor and writer this year. I can't wait to write meaningful...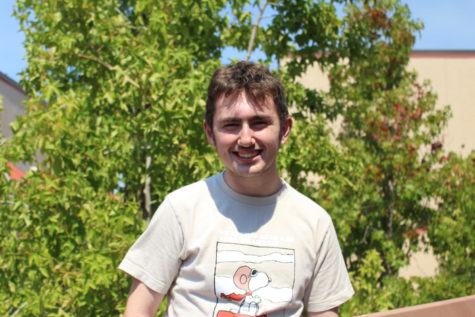 Brandon Foschetti, Photographer
Hello Warriors! My name is Brandon Foschetti and I am a photographer for the 2022-23 school year! I have loved photography ever since I was a little kid,...