1109 Montgomery St.
San Francisco. Telegraph Hill. Montgomery Street. The view there is absolutely gorgeous, a bird's eye perspective of the bustling city and towering buildings just down the hill. Walk up a little, climb some stairs and you reach Coit Tower. There you see a panoramic view of the Bay Area; squint your eyes a little, and you can see Alcatraz Island and Angel Island.
This is where I went for 10 days during summer break. My cousins and I stayed at a little apartment near the top of Telegraph Hill, on Montgomery Street. My first day there, I spent hours lugging a suitcase and carrying a backpack up the hill. By the time I reached the apartment, I was exhausted. Honestly, I got inside and just collapsed by the door. I guess this serves as a testament to how out of shape I am (Whoops? Hello, Freshman 15).
Yet, the constant (and tiring) walking was the best part of the trip. It wasn't the constant sightseeing, even though the sights were breathtaking. It was the aimless walking that really got me. Instead of taking the BART or cable cars, my cousins and I just walked. We walked from Chinatown to Fisherman's Wharf and to the pier. Along the way, we encountered little gems — people, bookstores, artwork — that we would have never seen if we didn't use our two legs to get around the city.
What I'm trying to say? It's worth it to slow down and smell the (figurative) roses.
Adieu,
Michelle Bau
About the Contributor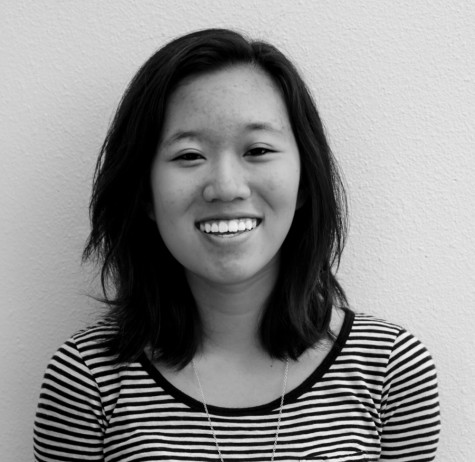 Michelle Bau, Opinion Editor
My name is Michelle and I am the opinion editor for the 2014-2015 Golden Arrow. It's now my second year writing for the newspaper and I'm super excited...