Review: Super Mario 3D All-Stars Both a Disappointment and Nostalgic Ride
The collection featuring the games Super Mario 64, Super Mario Sunshine and Super Mario Galaxy fails to follow through on a fulfilling, complete package.
In order to celebrate the 35th anniversary of Super Mario Bros., Nintendo released Super Mario 3D All-Stars on Sept. 18. Although this collection of three classic 3D Mario titles is still fun to run through, they act as a haphazard diversion due to the lack of interesting new content.
The mustached Italian plumber revisits some of his most memorable adventures including Super Mario 64, Super Mario Sunshine and Super Mario Galaxy.
Super Mario 64, originally released in 1996, pioneered the genre of 3D video games, offering one of the first 360 degree movement options and open-course levels to explore. Players collect power stars in an effort to save Princess Peach from King Bowser.
While rough around the edges with sometimes frustrating controls that restrict players ability to properly complete platforming challenges, Super Mario 64 is still a joy to romp through with fun missions and bosses to face.
Game two in the collection is Super Mario Sunshine. Released in 2002, Sunshine sees Mario and friends go on vacation to the whacky Isle Delfino, where he is wrongly accused of desecrating the island and forced to clean up the mysterious sludge appearing there.
This quirky premise allotts the game unique sense of cohesion, while being open to new, wild challenges. Mario may find himself rolling watermelons or cleaning an eel's mouth in an effort to save the island, adding much needed variety to the game.
However, there are a handful of missions that clearly display bad design choices and unfair scenarios, such as a pinball machine that has sporadic changes in physics, or a deadly river in which you must collect red coins with only one chance to beat it.
Finally, Super Mario Galaxy, released in 2007, sees Mario fly off to space, traveling across various galaxies and working with the cosmic protector, Rosalina, to stop Bowser from taking over the universe.
Galaxy offers crisp platforming, still envoking the same beauty and emotional vigor it did 13 years ago.
Each of these games offer unique gameplay experiences, with intuitive movement options, vibrant art styles and some heart pounding, empowering music, such as the gorgeously orchestrated melody of Gusty Garden Galaxy. The collection even offers a playlist for the user to listen to each games' soundtrack.
That nostalgic reflection is impossible to ignore, and is a large part of what drives 3D All-Stars' enjoyment. For those who have played them before, it may be hard to disregard the prominent memories of obtaining a Galaxy on Christmas morning, or waiting weeks just to find a copy of Mario 64 for a Nintendo 64 system. However, as a collection to celebrate 35 years of the character, it irrefutably falls short, especially compared to other collections that offer more unique, engaging content for far cheaper prices.
For an anniversary release, there is hardly any history provided on these classic games, no art gallery to look through, no developer interviews to watch and no bonus content to dig into.
Comparatively, Nintendo released the Kirby Dream Collection eight years ago which included six games, bonus challenges, tons of art history and even T.V. episodes from the anime show, Kirby Right Back at Ya! Furthermore, that whole package only cost $40.
Meanwhile, 3D-All Stars is missing that much needed content to give it more vitality as a video game.
While these games technically define themselves as remastered editions, only minimal changes are included, such as a few updated textures and some adjusted dialogue.
Though some text and dialogue are changed, the developers oddly left in glitches that could result in a lowered frame-rate or issues with movement.
These are otherwise the same games they were, 13 to 24 years ago at a $60 price point, whereas the original releases can be found online for far cheaper prices.
In a year filled with disparity, it's frustrating not being able to find a wholesome ode to the past that is affordable. It is hard to play Super Mario 3D-All Stars without feeling cheated and undermined by a company that seems to put the minimal effort in for this game.
The result of the expensive $60 price point coupled with the fact that this game will no longer be sold by March 2021, is a blatant anti-consumer option. Instead of being more accessible to buyers, it is forcing kids and parents to shell out $60 now during a pandemic, where many families are struggling financially, or they won't get the chance to play the game.
Even more baffling are decisions regarding the controls and updates to the games. While Sunshine and Galaxy offer HD in a 16:9 ratio, 64 only offers 4:3, creating less congruent picture quality. Sunshine offers no ability to accessibly play with the original GameCube controller, despite the option being available on the Nintendo Switch system.
These discrepancies are not a detriment to the overall quality of the three games included in this collection, but they result in a clearly rushed and unpolished product.
For those who have played these games over the past 12 or so years, the price point and amount of content ultimately does not justify itself.
For those who have not played these games, this release offers an easily condensed package of three amazing games that are ultimately still enjoyable to play today.
If made more affordable, and with a potential Black Friday sale, these games are a great way to unwind from the real world.
However, as it stands, Super Mario 3D All-Stars does not live up to the moniker that an anniversary video game should.
About the Contributors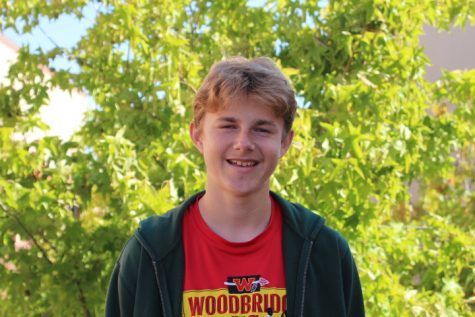 Oliver Corcoran, Opinion Editor
Howdy there Warriors! My name is Oliver Corcoran, returning for the 2020-21 Opinion Editor position. This is my 3rd year in the Golden Arrow, and I'll...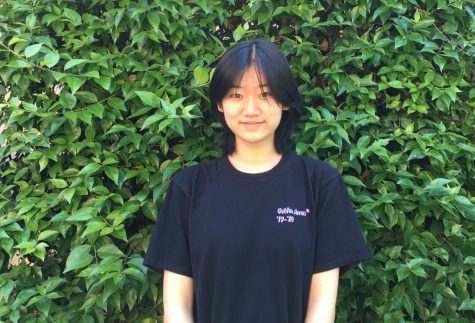 Mandy Yang, Co-Editor-in-Chief
Hey, Woodbridge! I'm so excited to bring the Golden Arrow to you this year as a Co-Editor-in-Chief. Working with our amazing team, I will strive to maintain...