Warm Meals and Flavorful Desserts for the Winter Season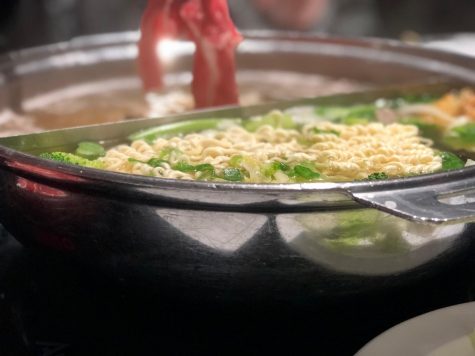 1. Dada Shabu Shabu
4960 Irvine Blvd, Irvine, CA 92620
In contrast to the chilly weather this winter season, Dada Shabu Shabu offers warm, delicious hot pots along with unlimited meat and access to a buffet-style of options ranging from fresh seafood to delicious vegetables. The broth itself is bland, but the flavor is compensated by the wide variety of self-serve sauces could be made through a diverse selections of ingredients. Ordering from the dinner menu, there are five different meat options available to the consumers, with a maximum of two servings of meat at a time.The Washima Wagyu Beef Belly has a rich flavor from the lining of fat that makes it extremely juicy and savory. Dada Shabu Shabu is a perfect place for families and friends to have a hot, bubbling meal during the cold winter season!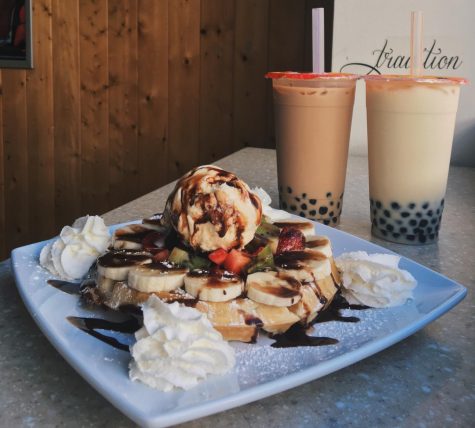 2. Boba Square
2481 Park Ave, Tustin, CA 92782
Located among the various stores in The District at Tustin Legacy, It's Boba Time reopened as Boba Square with new items introduced along with its upgraded interior decor. The House Milk Tea has an authentic Taiwanese taste- the drink has a moderate sugar content that does not overpower the taste of the tea itself. For the Jasmine Milk Tea, however, the floral flavor of the tea is overpowered by the excess milk. The fresh cream waffle is appealing through the colors and compatible ingredients. The waffle, chocolate syrup, vanilla ice cream and fruit come together to create a fantastic flavor that is not too sweet.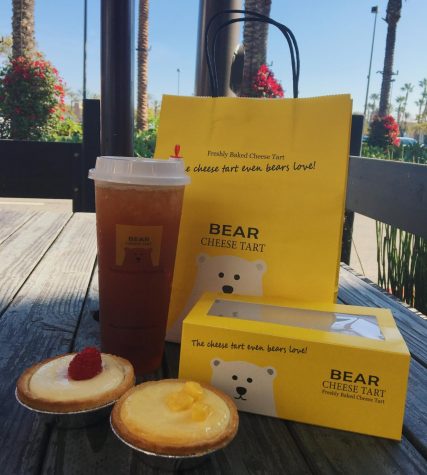 3. Bear Cheese Tart
2493 Park Ave, Tustin, CA 92782
A relatively new bakery located in the Union Market, Bear Cheese Tart offers its customers freshly baked cheese tarts that are currently very popular in Japan and East Asia as a whole. Both the original and mango flavored cheese tarts are overly smooth in texture to the point of mushiness. The cheese flavor is very strong compared to other cheesecakes. At $3.50 a tart, Bear Cheese Tart is perfect for those who enjoy desserts with cheese and are interested in aesthetically pleasing items that the store offers through its dessert and drinks.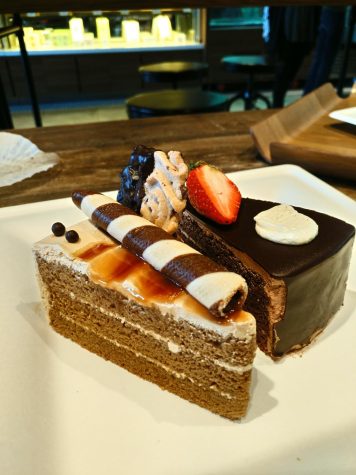 4. Paris Baguette
3850 Barranca Pkwy F, Irvine, CA 92606
Full of variety of delicious drinks and colorful desserts, Paris Baguette is a one of a kind cafe. The Romance Cake, a chocolate cake with milk chocolate frosting topped with a white chocolate decoration and a sliced strawberry, is perfect for those who enjoy light desserts. Although the cake itself was too light, the frosting was extremely smooth and had a rich taste. The Peppermint Hot Chocolate is great for strolling through a neighborhood ignited with Christmas lights. Instead of having an overwhelming amount of peppermint, the drink had a perfect balance of peppermint and chocolate.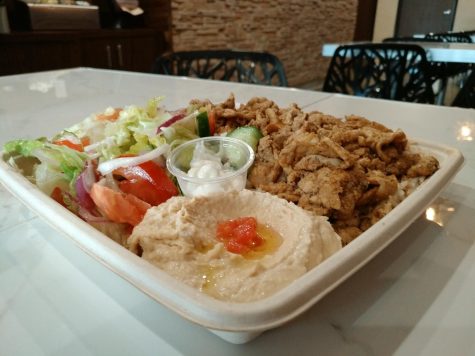 5. Olive Branch Express 
5365 Alton Pkwy, Irvine, CA 92604
Olive Branch Express is the perfect place to explore Lebanese cuisine. Their specialty, a Shawarma plate, contains chopped chicken, rice, and Mediterranean salad. The plate was very enjoyable, especially because the rice contained a lot of flavor, unlike most types of rice other restaurants use. The different types of spices and ingredients in the chicken helped to introduce a new flavor in each bite. Layered with chopped nuts and made with filo, which is a thin dough used to make pastries, backlawa has a very crunchy texture and a sugary taste. Backlawa is perfect as a holiday pastry, great as a warm dessert for the cooler weather.