Saving Lives One Beat At a Time
Community service organization Heartbeats Club participates in the effort to help the less fortunate
Hurricane Harvey and Maria have devastated both Texas and the U.S. Virgin Islands, impacting the lives of many people, leaving communities homeless and entire towns in need of support. Founder and president Anna Kim has engineered the Heartbeats Club to combat the effects caused by these national and global disasters.
Kim hopes to raise money to provide the relief that the victims of these tragedies are in need of by donating to United Way of Greater Houston. With more than 47,000 people in Texas alone displaced from their homes, Kim knew that it was important to draw awareness and elicit assistance through an outlet that would engage students in fundraising activities.
"I think it's important to bring light back onto these issues and show how significantly they need help – American to American, and more importantly, human to human," Kim said.
In order to achieve its goal, the Heartbeats Club has planned a two-step fundraiser in order to assist those in need. The first is a weekly boba fundraiser that will take place next to the church that sell pizza nearly every Friday to students at lunch time.
"I think by selling boba, the number of drink options will increase, and many people will be happy," junior Ellie Nagatomi said.
However, this elaborate fundraiser is not the only event that the club has planned for the year. The Heartbeats Club's goal is to raise money for victims affected by many unfortunate circumstances. The club will focus on volunteering at domestic abuse and homeless shelters following their hurricane relief fundraiser.
According to Kim, she was inspired by her personal obligation to serve the world around her.
"I have always believed that one of my greatest duties, as someone who was born in such fortunate surroundings, is to dedicate my time to those with less fortune," Kim stated.
The club's publicity officer junior William Gerber also appreciates the club for its mission and philosophy.
"It is a club full of like-minded individuals who are focused on bettering the world one step at a time," Gerber said. "No matter how small it is."
According to Gerber, the Heartbeats Club aspires to grow and expand in the future, with the goal of establishing its reputation as a club that provides students a way to give the less fortunate a better life.
About the Contributor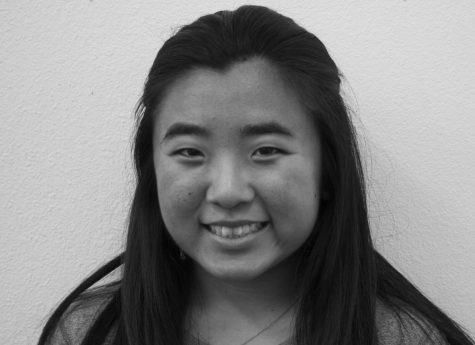 Kyla Kim, Staff Writer
Hey Warriors! I'm a staff writer on the Golden Arrow, and I'm so excited to be a part of a program dedicated to providing informative and entertaining...