Sophomore scores with Berkeley
Sophomore Hannah Cooper receives verbal agreement scholarship for soccer from University of California, Berkeley
Girls varsity soccer player and sophomore Hannah Cooper has spent her whole life kicking a soccer ball. Now her hard work has accumulated into a scholarship at University of California, Berkeley and her verbal commitment to the school.
This is Cooper's second year on the Woodbridge girls varsity soccer team. She starting playing soccer when she was four, and has not looked back. Cooper demonstrates her passion for the sport though her commitment. During practices and games, she likes to leave everything she has out on the field. Her coach and teammates see her as a leader.
"She's always encouraging people to do their best, even in practices…[she] tries to keep our heads high. She's always really positive and tries to help out the team," varsity soccer player and junior Kate Cross said, "she always tried to keep us going"
Scouts usually wait till junior year to offer scholarships but after less than two years on the varsity team, a scout from the University of California, Berkeley had taken interest interest in Cooper's skills. As soon as she heard this hearing this, Cooper only worked harder to improve.
"The second that she was getting calls from coaches, she started working on her own, training outside of [practice]…she doesn't ever think that 'oh this is good enough'…I think that college coaches see that…" said girl's soccer coach Jennifer Martin
After a player finds out a school is interested in them, it is up to the player to email and call the coach until they answer. After many calls, the Berkeley coach answered the phone and invited Cooper to Berkeley. She toured the school and saw the soccer team practice drills she would do if she decided to commit Berkeley. When she got home, the coach offered her a verbal scholarship.
"I took a while to decide because it's the next four years of my life [after high school], so I talked to my family, and my sister helped a lot, and I spent a lot of time thinking about it and really contemplating if I wanted to go or not…after a while, I realized that thinking about it could only get me so far and I loved the school itself, so I decided to go there," Cooper said.
Cooper truly loves the game of soccer. Although her parents enrolled her as a child in as many sports as possible, soccer was the one she enjoyed the most and continues to enjoy everyday.
"It's really shaped the person I am today,  and it's a stress [reliever], and I just love playing it. I enjoy going to my [games] and my practices and I look forward to it," Cooper said.
About the Contributor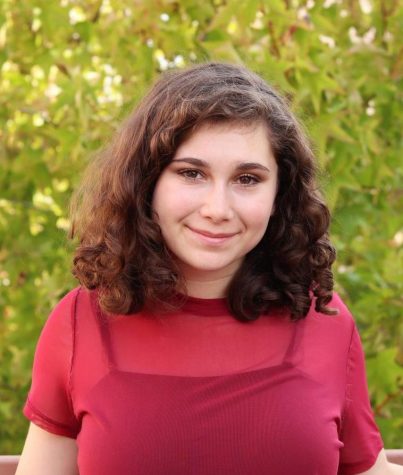 Emilee Klein, Arts and Entertainment Editor
Hey Warriors! This is my second year in the Golden Arrow and I am ecstatic to be back! I have been in the Woodbridge Vocal Music Department for four years,...