Marching Their Way to Success
Marching band places second in state competition.
On Nov. 18, the Entertainment Corps placed first in their division 6A and second overall at the California State Band Championships (CSBC) hosted at Huntington Beach High.
While having lost the gold medal to Gahr High for the past few years, performers and leaders mentioned that they felt no regrets as they feel their performance at the championships, which was the last of this year's season, was meaningful to them.
"The last show was the best performance they have ever had. That was the mark of success for us," instrumental music director Brad Harris said
This year's show was centered on the theme, Dia de los Muertos or "The Day of the Dead." With the idea of celebrating life and the dead, the performers gave it their all to fully convey these ideas.
"I really appreciated that this year's theme having a story, a background behind it…Even though those who are not physically with their families, they are still kept very alive with memory," sophomore and band member Erica Jean said.
Leaders in the Entertainment Corps credit their success to the students and their work ethic. Some have noted several differences between this year's students and the previous years' students.
"I think that everyone was on the same page overall. We had the same mindset, which made it so that we would do well as a group," drum major and senior Margaret Lee said.
Rather than focusing on the rankings or the medals they won, sometimes it is more meaningful to reflect on the experience and effort for all those involved in the production of this year's marching band season.
"We're always, no matter what the competition, or however we place, we are always trying to do our best performance our next performance, so improving, that's the most important thing," Harris said.
About the Contributor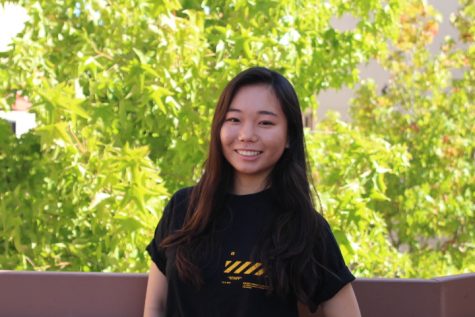 Lauren Chong, Co-Editor-in-Chief
Salve! Welcome to the Golden Arrow website! As one of the editors-in-chief of the Golden Arrow, my role is to ensure the entire production of the Golden...