New Year's Events in SoCal
Looking for a way to celebrate the onset of 2018? From snow to swing dancing, here are a few unconventional ways to kick off the new year.
Bandfest
Dec. 39 1:30 p.m.c
Dec. 30 9:30 a.m.
Dec. 30 2 p.m.
Price: $15
Bandfest, a great alternative to the Rose Parade, is a preview of the bands that will be performing at the Rose Parade. Marching bands that have competed to be a part of this year's Rose Parade are performing. According to Pasadena Tournament of Roses Association, over 50 groups from around the world have competed for one of the few opening positions in the parade. Bandfest will be held on Dec. 29 and twice on Dec. 30, giving viewers a chance to view a selection of the performances that helped these bands win a spot in the parade. Tickets are $15, a very affordable way to listen to the breathtaking music of the Rose Parade.
New Year's Eve at Knott's
Dec. 31, 10 a.m. – Jan. 1, 1 a.m.
Price: Online: As Low As $49.00 / Gate: $79.00 (Regular Admission Price)
On New Year's Eve, Knott's Berry Farm transforms into a festive extravaganza, featuring a number of special events to celebrate the arrival of the new year. Enjoy live bands complemented with opportunities to learn swing and salsa dancing. A performance of the Snoopy Ice Show tells a whimsical story inspired by Schultz's Peanuts cartoon, performed by talented ice skaters. With a comedian and DJ performing throughout the evening, there are many activities park-goers can attend. At midnight, a fireworks display will light up the sky. The park will be open until 1 a.m., and tickets are sold at regular admission price.
Winter Fest OC
Dec. 31, 12 p.m. – Jan. 1, 1 a.m. (Open Dec. 21 – Jan. 7)
Price: Online: $17 / Onsite: $22 (Additional cost for skating, tubing and carnival rides)
Winter Fest OC features a variety of carnival rides and games, including an ice rink and fresh snow. On Dec. 31, the event will be open until 1 a.m., giving viewers a chance to enjoy a 3,000 balloon drop at midnight along with a fireworks display. For those who do not want to stay up until midnight, an alternate balloon drop and firework display will be held at 6 p.m. Additionally, the event features a towering 30-feet Christmas tree and 30-feet ornament. Winter Fest also hosts the largest snow play in Southern California, according to Celebration Festivals. With snow brought in daily to Winter Fest's Snow Play area, this event is the perfect opportunity to experience the winter weather in sunny Southern California.
New Year's Eve in Marina Del Rey
Dec. 31 7 p.m. – 12 a.m.
Marina Del Rey, a seaside community in Los Angeles County, features a number of events to celebrate the holidays and anticipate the new year. The community's New Year's Eve event, held at the scenic Burton Chace Park, starts at 7 p.m. with a live showing of Times Square in New York City. After watching the ball drop, enjoy a firework show for 10 minutes — but the celebration is not over yet. At midnight, view another 10 minutes of fireworks to end the night..
About the Contributor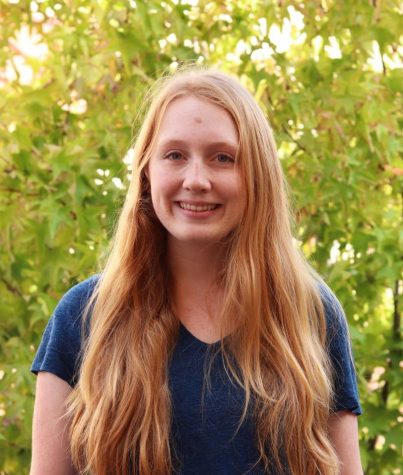 Claire Josey, Co-Editor-in-Chief
Welcome to the Golden Arrow website! I joined our publication three years ago and have enjoyed my time as a staff writer and Opinion Editor. As a student...