Winter Dance Production Keeps Audience On Their Feet
Woodbridge High School dance members present a lively performance to an audience full of students, parents and family members in the theater on Friday, January 12th.
In a theater full of color and excitement, the production dancers old various stories to an energetic audience through the art of dance. Echoing cheers from encouraging viewers further enabled dancers to present fulfilling performances.
The emotion was apparent on stage, each dance telling a different story. The perfectly chosen music helped give the dances an emotional impact and brought the stories to life. One dance included three mashed up songs, "Belly Ache" by Billie Ellish, "Havana" by Camila Cabello, and "Rake it Up" by Yo Gotti featuring Nicki Minaj.
"There's some parts that touched me because of the music. The flow made me emotionally enjoy [the production]," freshman Jenny Nguyen said.
The stage's background contained eye appealing holographic visuals, adding to the artistic aspects of the performance. The mesmerizing dances were even more jaw-dropping with the background adding on to the scene.
Performers showcased a strong foundation of teamwork, togetherness, and synchronization which highly contributed to the success of the night.
"I learned how to work with other people with the choreography of the dances," said sophomore performer Naomi Hampton.
The theater was full of loud roars of excited audience members, cheering for the performers. The dancers' energy mirrored that of the viewers.
"The energy was apparent and everyone was so excited. It was just a lot of fun," freshman dance team member Jasmine Signorino said.   
About the Contributor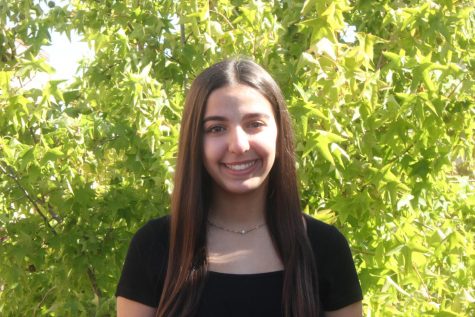 Jewel Al Kurnas, Arts and Entertainment Editor
Hey Warriors! I'm Jewel and this is my third year being a part of the Golden Arrow. I really love our student magazine, and I'm beyond excited to be this...