2018-2019 School Year's New Block Schedule Allows for New Classes
Woodbridge High is now switching to an eight-period day with additional classes
Ever since Woodbridge High's opening in 1980, the school has maintained a traditional schedule with six classes a day. However, the new 2018-2019 schedule features an eight-period day with block periods scheduled four out of five days a week.
The decision to transition to block scheduling was made through the Bell Schedule Task Force which included a variety of teachers, students, and parents, who meet monthly to discuss bell schedule options. On Feb. 6, teachers voted on two final bell schedules.
"The issue with the current six-period day we have is that there is a lot of transitions in our current schedule. The block schedule eliminates quite a few of the transitions, because students will be going to only potentially four classes a day," assistant principal Alicia Foulk said.
Until last year, neither students nor staff expressed dissatisfaction with the schedule. However, the annual climate survey conducted last year had more than half of students, staff and parents saying that they want an alternative schedule.
"The new schedule actually has four tutorials instead of three; so it actually increases the amount of tutorial time in a week for students," Foulk said.
A variety of classes will be offered across many content areas including AP Physics 2 along with three new social science classes, including U.S. History Through Film, World Religions and Human Geography. New courses in the visual and performing arts department include Advanced Entertainers, Advanced Theater Technology, Advanced Ceramics, Intermediate Drama and AP Art History. Students can also look forward to alternative courses in physical education such as Badminton, Hip Hop Dance, Yoga, Basketball and Athletic Weight Training.
"I'm really looking forward to [block scheduling], so I don't have to do a lot of summer school," sophomore Tricia Vu said. "I want to take art to finish my art credentials."
By switching to a block schedule, students will be able to take more classes since there are now eight total class periods instead of six. More class periods also means new classes can be made available to students.
"I have been trying to get U.S. History through Film for a few years. It's an elective, and it's just looking at history through the eyes of motion pictures for accuracy, biases, and then nature. It's a reflection on the era that it's made rather than the historical content," social studies teacher Frank Harrington said.
Students are able to sign up for classes starting on March 15, but the new courses will only be offered if there is enough interest.
About the Contributor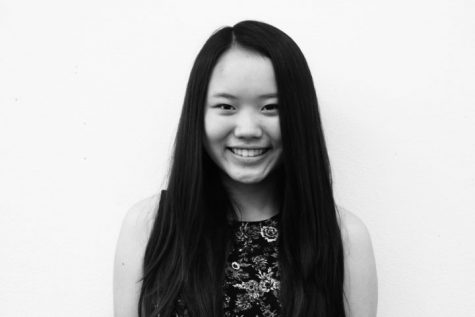 Andrea Huang, Staff Writer
Hey guys! My name is Andrea Huang and this is my first year being part of the Golden Arrow. I am super excited to be writing stories for our school newspaper...