Union Market Showcases Delicious Options for Those Looking to Grab A Quick Bite
Known for their aesthetically pleasing layout, all the little stores come together to bring tasty snacks and desserts for its customers to enjoy.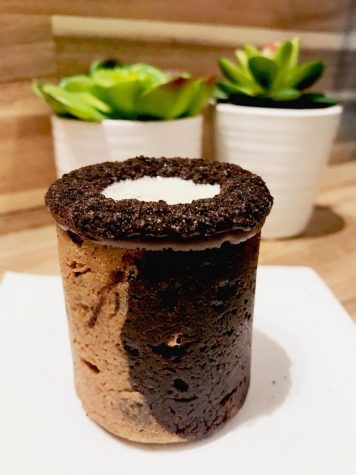 Dirty Cookie
2493 Park Ave, Tustin, CA 92782
The Dirty Cookie has brought to its consumers an innovation many have dreamed of: cookie and milk in one product of zero waste- with the exceptions of a few dropped crumbs. A customer favorite, the chocolate chip cookie shot with vanilla cream filling arrives as a warm, soft cookie lined by a thin layer of chocolate. Overall, the flavor of the cookie and sweet cream inside was generic; however, the overall concept of the cookie shot is commendable.
Another popular choice is the store's "split decision" featuring a half chocolate chip, half Oreo flavored cookie with vanilla cream filling. The oreo flavor was not exactly enjoyable as the sweetness seemed to overwhelm the other flavors.
The price itself is also something that draws many people who walk past the store: the base price of the basic cookie shot and filling is $4.50. Other add-ons include a character on the cup or special flavor charged extra.
The Dirty Cookie is a store that would be good for an occasional treat for anyone who would like to try the concept.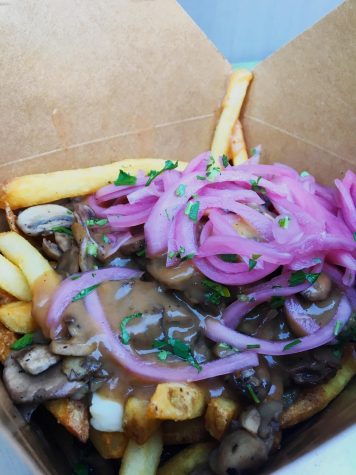 The Kroft
2493 Park Ave, Tustin, CA 92782
The Kroft offers many varieties of poutine and sandwiches, perfect for anyone looking to grab a quick, casual bite with some friends. The Braised Short Rib poutine includes gravy, cheese, mushrooms and pickled red onions that complement the fries. The best part of the dish was definitely the tender and savory braised short rib that is cooked for eight hours before it is served to customers. Overall, every component of the dish comes together in one bite that makes the dish unforgettable and delightful.
About the Contributor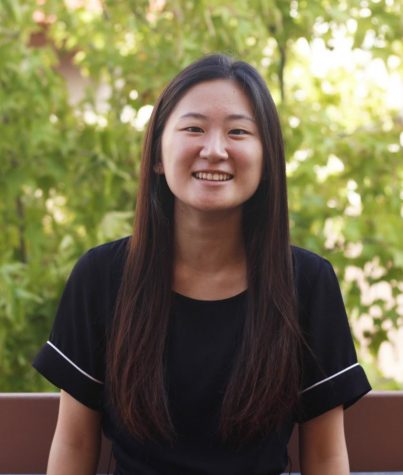 Annie Wu, Business Manager & Title Page Editor
Hello! This is my second year on the Golden Arrow and I am so excited to be a part of this amazing team of writers, editors and photographers. Every year,...