Spring Spotlight: Getting to Know Baseball Coach Ryan Brucker
Baseball coach Ryan Brucker reflects on his coaching career and shares his hopes for the upcoming Spring baseball season
Q:    What are you looking forward to this baseball season?  
A:      I am looking forward to seeing how our players compete in the Pacific Coast League. The league will be very good this year and we will have to play well to win and clinch a playoff spot.
Q:      How did you get into coaching?
A:      Both my high school and college coaches told me they thought I would make a good coach when I was done playing. I love the game of baseball and working with young men, so being a teacher and coach seemed like a fun profession to try. It has been a great experience and I love my job.

Q:      How has being a player in college impacted your coaching?  
A:       I tell the players that the only difference between myself and them, other than my age, is that I have done the things in baseball that they want to do. I played in high school and was fortunate to get a college scholarship [in baseball]. What my playing experience provides for me is [the] perspective that young players may lack, so I remember what it was like when I was young and learning the game, and teach our players the things [that] I would [have] wanted to know.   

Q:      You teach kids, but what do they teach you?
A:       Students have taught me way more than I have taught them over the course of my career as a teacher and coach. I would say the most important thing I have learned from them is that they are all different, and it is important to truly know your students and players to be able to teach them in the best possible way.

Q:      What advice do you have for your players and athletes?  
A:       Go out, try your best in school…have fun and make good decisions.
About the Contributor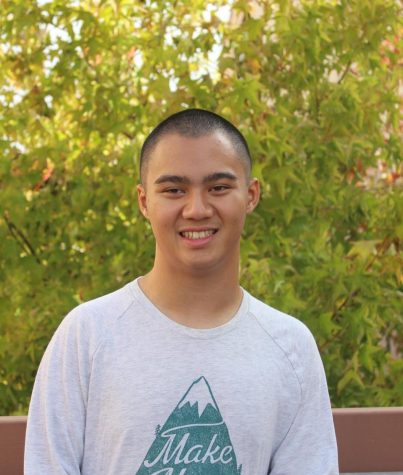 Bailey Kanthatham, Copy Editor
Hello, my name is Bailey Kanthatham, and this is my third year on the Golden Arrow.  I absolutely love writing articles and seeing them in print. As the...