Pizza-licious
Jesus Pizza celebrates their 20th Anniversary since their establishment in 1997
Warm smiles, helpful workers and a sense of community have been an unwavering staple of Irvine Presbyterian Church's (IPC) "Pizza Fridays" throughout its 20 years of service.
Better known by the name "Jesus Pizza," the event is held each Friday during lunch.
Shortly after the original youth lounge's opening on April 29, 1997, two student church members asked if they could eat lunch at IPC. One of the boys´ mothers offered to bring pizza to entice the high school youth leader to meet with them. Parent Sandra Smith asked what she could do so that her elder son, who would be starting his freshman year that fall and his friends could sit there at lunch.
This marked the birth of the idea to open the lounge to all students.
"The purpose of Pizza Friday is to offer WHS students a place where they can come to lunch on a Friday school day and find a safe place to rest, relax and/or have some fun," Smith said in her welcome letter to the volunteers. "We want everyone to feel welcomed by a smile and a kind word, since high school can be tough for a lot of kids."
"I like its proximity to the school and its reasonable prices," junior Kimberly Rayner said.
Due to this positive reception by students, Jesus Pizza quickly gained momentum and grew far more rapidly beyond expectations.
"We had an average of 75 kids each week the first year, 125 the second year, 250 the third year and 375 the fourth year. Word got around and the numbers grew," Smith said. "For a number of years, we averaged between 650 and 750 kids each week."
Eventually, the numbers grew to a point at which the Youth Lounge was no longer large enough to accommodate the number of patrons who wished to occupy it, prompting the addition of a second youth lounge named "The Basement" beneath the IPC administration building.
"I like the way it brings students together and provides them with a place to hang out," junior Morgan Kopecky said.
For 20 years Jesus Pizza has been a tradition among students, its legacy forever a part of Woodbridge High.
About the Contributor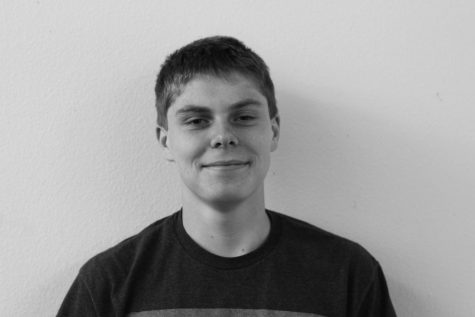 Connor Schwengel, Visual Director
Hi! I'm the Photo Director of the Golden Arrow! This is my third year in journalism and I'm looking forward to this one. I hope our staff can work together...