Orion Journal Shines Light on Science
Students in the Orion Journal write, research and publish science articles
When you look up into the sky, you can see three bright stars in a row that create Orion's belt. Just as the constellation of Orion lights up the night sky, the Woodbridge Orion Journal illuminates science research and articles for other students to read.
Orion is a science journal that allows members of the club to choose a science topic that interests them and write a short article based on the research they find. Columnists are assigned a topic and research studies within that field. Then, they compose an article to post on the website before their deadline. Orion allows students to write about any aspect of science, ranging from medicine to chemistry and technology.
"[Orion] a place where you can increase your knowledge and learn something you would probably never learn in a structured curriculum," junior and Earth Science columnist Elizabeth Garizi said.
Club members represent a wide range of interests, whether or not they plan on entering the scientific field after high school. Orion gives students the freedom to find topics that interest them and write about it outside of the classroom. The club gives students the opportunity to expand their knowledge by studying topics not taught at Woodbridge
"A lot of us that write in the journal aren't necessarily thinking about science as a career after high school, and some of us aren't necessary in all AP science classes," junior Vice President of Orion Megan Kosai said. "[But] I think a lot of us are fascinated by science and the whole umbrella of science."
Although Orion takes place outside of the classroom, the skills acquired from the club contribute to students' work in the classroom. Orion allows students strong in science and math to develop their writing skills, and students who thrive in the humanities to investigate other fields of study.
"It really helped bridge the gap between science and math and English because in school each subject is almost separate thing and you don't really get to see the connections between the two. You have science fair and you sometimes have to explain how you did a math problem but it is nothing compared to like writing the actual article," Senior Co-President Noopur Siroya said.
Access to the Orion website can be found on the club page of the Woodbridge website. The club's last publication for the year was posted in April and is available on the Orion website.
About the Contributor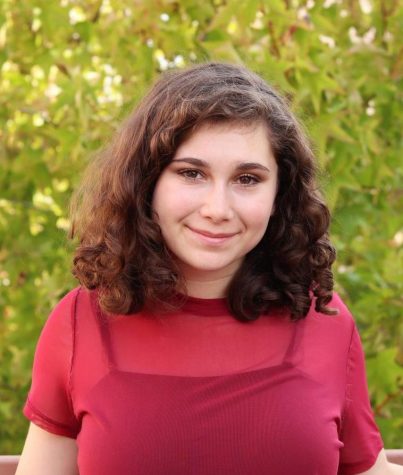 Emilee Klein, Arts and Entertainment Editor
Hey Warriors! This is my second year in the Golden Arrow and I am ecstatic to be back! I have been in the Woodbridge Vocal Music Department for four years,...