"MyPerspectives" Textbooks Bring a New Perspective to English Classes
Interactive new textbooks have been adopted for college preparatory and honors English classes
College preparatory and honors English courses have adopted MyPerspectives, a new textbook to meet Common Core State Standards. The 2018-2019 school year will be a "soft rollout" in which classes will periodically use the textbook before MyPerspectives is fully implemented during the 2019-2020 school year.
According to Pearson, the program incorporates "interactive learning" into the curriculum by "[creating] an interactive, engaging and relevant learning environment through readings, meaningful activities and purposeful performance tasks."
"One great aspect of the new textbook is that it is a consumable product. It's going to be more like a Spanish workbook than a traditional English textbook because you are going to be able to write on it, tear out the pages, turn it in to a teacher and put it in your binder," English department chair and teacher Christine Haley said.
Additionally, the textbooks include supplemental online content and can be linked to Canvas.
"The textbook has an online component, so we might be able to use the textbook on Chromebooks and put assignments directly into Canvas from the textbook," English teacher and English language development specialist Christina King said.
Advanced Placement (AP) English classes will not be using MyPerspectives, and instead will use new textbooks that prepare students for their respective AP exams. The textbooks are not currently finalized.
"[The selection process] started two years ago at the district level with all of the high school representative English teachers. We decided on what our core values are — what we want English students across Irvine Unified School District (IUSD) to be able to do," Haley said.
These values emphasize concepts such as "critical thinking" along with providing "rigorous" and "relevant" curriculum, according to the IUSD Literacy Department.
Both junior college prep American Literature classes and freshman English classes piloted new textbooks for a period of four to six weeks before English teachers chose MyPerspectives.
"This year in English, we tried the new textbook," junior Saveena Patel said. "I'm hoping that the new textbooks' interactive features will be applicable to the class."
Some changes will also be made to the novel selections in conjunction with the new textbooks.
"We are still going to read novels in every class, but some of the classes may see new stories that they haven't read before," King said.
Selecting novels will be the next step in preparation for the 2018-2019 school year.
"Our teachers know best on what's good for our classes and for our students, so we are going to pick and choose what works best from the textbooks for [students] so that [students] can be successful in school," Haley said. "I really don't think that it's going to change the way our teachers teach."
About the Contributor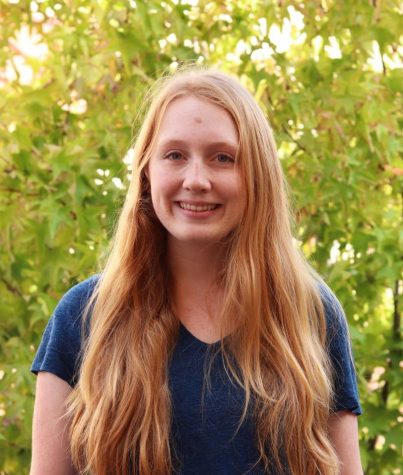 Claire Josey, Co-Editor-in-Chief
Welcome to the Golden Arrow website! I joined our publication three years ago and have enjoyed my time as a staff writer and Opinion Editor. As a student...