Education Specialists´ Impact On Campus
The education specialists impact students all across campus
Air Guitar, the school-wide dodgeball tournament, student-athletes, choir.  Each of these activities is a seemingly normal part of any Woodbridge student's life. But they also help a special group on campus, the education specialist department, assimilate their students in ways people might not be aware of.
"We have students all over the school…a diverse group helping everyone," education specialist and history teacher Brooke Martin said.
Despite the challenges these students face, perseverance and a dedicated education specialist department foster a caring environment within this group.
For example, on April 26, the education specialists' dodgeball team, Space Evaders, played in the annual student-teacher dodgeball finals.  Even though the team lost to the student team America's Finest, the fact that these teachers won over the competition shows this group's dedication and importance on campus.  In particular, education specialist Nicholas Card encourages his students to look on the bright side.  
"Look at the journey," Card said.  "Even though we lost we had a lot of fun."
In addition, the campuses' education specialists run the popular Warrior Nation club, impacting many student´s lives campuswide.
"I think that Warrior Nation is a really cool opportunity to make new friends on campus and learn alot about the different students that come from Woodbridge," junior and Warrior Nation member Mikayla Hisamoto said.
Meanwhile, as an education specialist, Brooke Martin enjoys helping students and finding out how they learn.
"I learned that everyone learns differently and I love figuring that out with them and allowing students to have confidence…" Martin said.  "I have to modify my teaching style sometimes. We have to mix up the way we teach our students. To not always stand and lecture we need group work, we need activities, we need color. And I learned that I need to be responsive to my students."
As the education specialists prove, hard work, dedication, and encouragement go a long way.  Even though they have fewer students when compared to most teachers, their commitment and willingness to adapt makes them an important part of the campus.
About the Contributor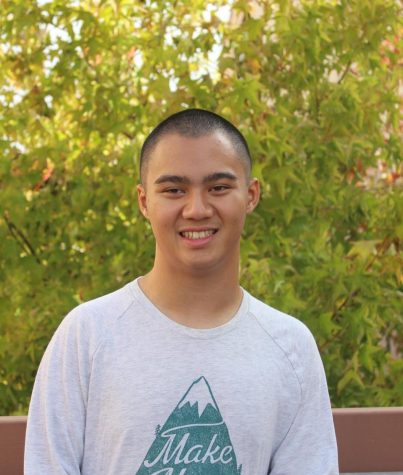 Bailey Kanthatham, Copy Editor
Hello, my name is Bailey Kanthatham, and this is my third year on the Golden Arrow.  I absolutely love writing articles and seeing them in print. As the...