Woodbridge football looks up for the year despite Fountain Valley loss
Even though Woodbridge lost to Fountain Valley in a preseason game, the team looks optimistically toward the upcoming season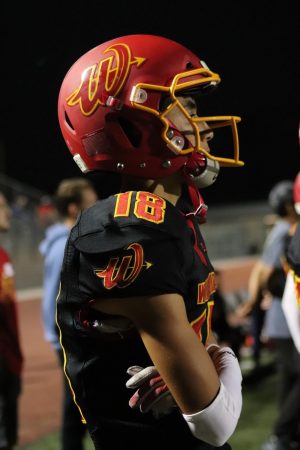 On Aug. 31 during a preseason game, the stands buzzed with excitement as new high school students and veteran football fans united. ASB led feverish chants, screaming, "I believe that we can win!" Those in the stands were up and out of their seats in order to get a better view of the intense game playing out on the field
Woodbridge started the game off strong, ending the first quarter with a score of 6-0. However, the defense started slipping during the second quarter, with Woodbridge heading into halftime behind Fountain Valley High by eight points, at 6-14. At the end of the third quarter, Woodbridge fans still cheered on their team, hoping for a comeback from the score of 6-21. Despite all the hopes and chants, Warriors ended the last quarter with a 20-35 loss.
"In preseason, we try things," head football coach Rick Gibson said. "You hope they work, but sometimes they don't work as well as you hope. We'll get better by the time of our first league game, which is against Irvine High."
Despite the loss, the football team remains positive for success throughout the upcoming season.
"The team did well," senior Nico Reza said. "We have areas to improve on, but we'll be back stronger next week."
The team plans on working hard throughout the week, including during the long weekend, to come back stronger.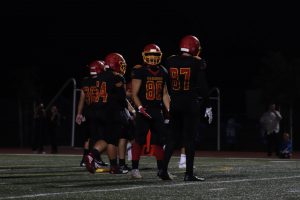 "I anticipate us going to CIF and hopefully winning it," senior Andy Smith said. "Just this year, we have a lot of talent on the team and it would be a pity to waste that talent."
About the Contributor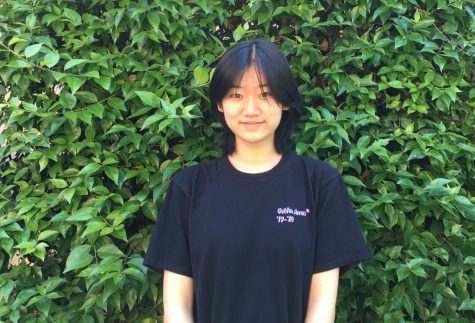 Mandy Yang, Co-Editor-in-Chief
Hey, Woodbridge! I'm so excited to bring the Golden Arrow to you this year as a Co-Editor-in-Chief. Working with our amazing team, I will strive to maintain...