Eight Honored Warriors Score High on the PSAT
Top scorers on the PSAT awarded the National Merit Semifinalist title
Distinguished as the top 1 percent of approximately 1.6 million Preliminary Scholastic Aptitude Test (PSAT) takers last year, seniors Benjamin Chang, Enzo De Oliveira, Mark Diamond, Matthew Ho, Natalie Imeshev, David J. Park, James Tseng and Emily Yu are recognized as 2019 National Merit semifinalists.
Established in 1955, the National Merit Scholarship Program is in its 64th year of recognizing and awarding scholarships to the highest scoring PSAT test takers in the nation, with around 22,000 schools represented. One of the main goals of the National Merit Scholarship Corporation (NMSC) is to "[honor] the nation's scholastic champions and [encourage] the pursuit of academic excellence."
"For the most part, the vast majority of the [semifinalists] are those who you would think are getting this award- they tend to be at the top of their class academically, they are very involved, they have strong grades, they are very motivated. It's a really select group of students – 99 percent of people who take the PSAT are not recognized as National Merit semifinalists," counselor Jennifer Carrington said.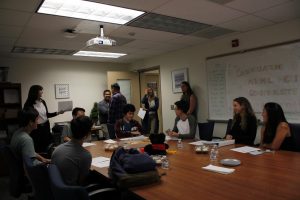 Students who take the SAT and meet the general requirements of citizenship and age are automatically considered in the program. The cut-off scores for recognizing students vary depending on state, with California generally with the highest threshold.
"Now that I'm [a semifinalist], I realize it's a pretty exclusive group as out of everyone who took the test, only a couple thousand are selected, so I'm honored to be a part of it," Diamond said.
A notable advantage and tip from a few of this year's semifinalists is to take the SAT before the PSAT in junior year. With more time to prepare and take the test, it also simultaneously prepares juniors for the PSAT.
"Taking the SAT sophomore year was so much nicer because junior year was really stressful and you don't have time to prepare for it," Imeshev said.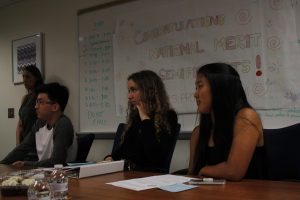 As a semifinalist, the students then have the opportunity to apply to become a finalist, in which approximately 15,000 semifinalists advance. All the semifinalists from Woodbridge have chosen to continue in the competition to advance to finalist standing. In late September, 49 Commended Students from Woodbridge were also notified. Although they do not continue in the competition, they may potentially be considered for Special Scholarships.
"I feel very honored to be able to have received commended status for the PSAT. I'm a bit disappointed [I wasn't] able to become a semifinalist but life goes on,"Commended Student and senior Samuel Shih said.
About the Contributor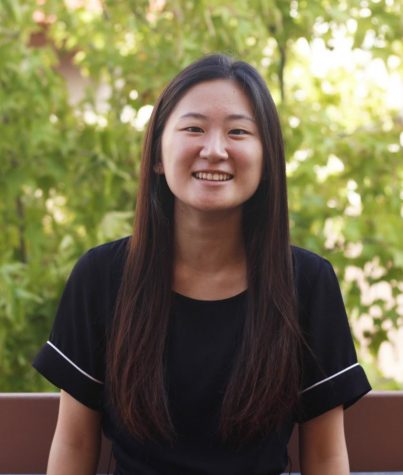 Annie Wu, Business Manager & Title Page Editor
Hello! This is my second year on the Golden Arrow and I am so excited to be a part of this amazing team of writers, editors and photographers. Every year,...