Tuned Back in Time
This list of tunes ranging from the 70s to the early 2000s is sure to bring a wave of nostalgia
THROWBACK PLAYLIST: 
We Will Rock You – Queen (1977)
Don't Stop Believin' – Journey (1981)
Billie Jean – Michael Jackson (1982)
Wannabe – Spice Girls (1996)
Say My Name – Destiny's Child (1999)
Oops!…I Did It Again – Britney Spears (2000)
Complicated – Avril Lavigne (2002)
Hey Ya! – Outkast (2003)
Hips Don't Lie – Shakira (2005)
Promiscuous – Nelly Furtado feat. Timbaland (2006)
The Best of Both Worlds – Miley Cyrus (2006)
Umbrella – Rihanna feat. JAY Z (2007)
Unwritten – Natasha Bedingfield (2004)
You Belong With Me – Taylor Swift (2008)
I Gotta Feeling – Black Eyed Peas (2009)
SPECIAL FEATURE: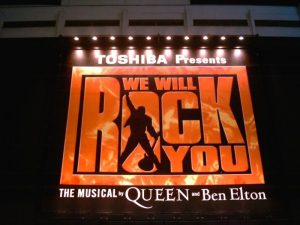 We Will Rock You – Queen (1977)
The oldest song on the list is 'We Will Rock You" by Queen, a British rock band. Lead guitarist Brian May wrote the piece and it was publicly released on Oct. 7, 1977. Despite coming out 41 years ago, the classic rock song is the epitome of timelessness, since it remains extremely popular for many sports events. The tune is so renowned that in 2009, "We Will Rock You" was accepted into the Grammy Hall of Fame.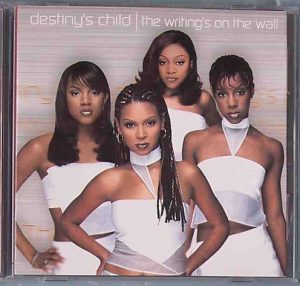 Say My Name – Destiny's Child (1999)
Destiny's Child, the musical quartet that Beyoncé originated from, released their catchy tune "Say My Name" on Nov. 7, 1999. Written by the group, along with LaShawn Daniels, Fred Jerkins III and Rodney Jerkins, this song awakens the inner preteen in all of us with a jazzy melody, sassy lyrics and strong vocals. "Say My Name" earned notable awards: it won the Grammys' Best R&B Song and Best R&B Performance by a Duo or Group of Vocals in 2001. Additionally, it was nominated for Song of the Year.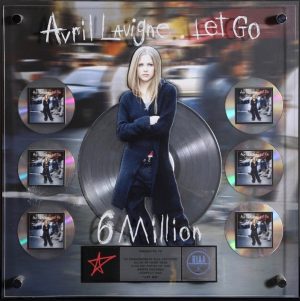 Complicated – Avril Lavigne (2002)
Avril Lavigne is the Canadian singer-songwriter behind the well-known pop rock song, "Complicated." Written by Lavigne and The Matrix, the song was released on May 14, 2002. "Complicated" was an instantaneous hit: it sold over 3 million copies worldwide and stayed number one in Australia, New Zealand and Mexico for several weeks. The single received nominations for the Grammy Awards' Song of the Year and Best Female Pop Vocal Performance.
About the Contributor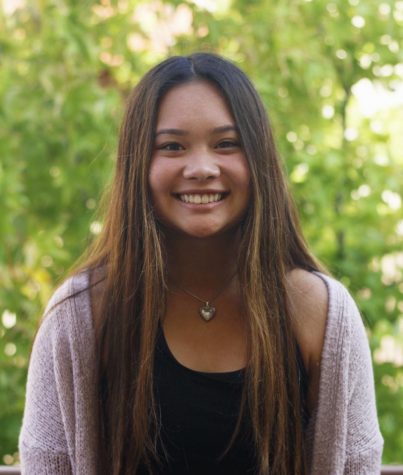 Sophia Leimer, Business Manager & Title Page Editor
Hello friends! This is my third and final year partaking in the Golden Arrow. I am super stoked and honored to continue on with my roles from last year...