The College Board Game of Monopoly
The College Board, despite all of its benefits, is a giant academic monopoly
As a high school senior thinking about all of the SAT, SAT Subject tests, AP exams, AP exam review questions,etc. that I have ever taken, it often feels like my future depends on the numbers that College Board labels me with. Whether it is the pricing or the fact that many college applications depend on the College Board's products, I've often wondered why the College Board had to be my partner throughout my academic career.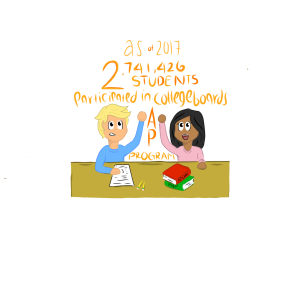 To be clear, I do agree that the College Board intends to benefit: it constantly improves its exams and its Advanced Placement courses boost academic resumes.
"Taking AP courses just shows that you are taking the rigorous course and challenging yourself…if you score well then it will help you," math teacher Christy Sterner said. "They recently have also adapted something called Math Practices…to incorporate more of that reasoning, thinking, and conceptual versus just perceivable ideas."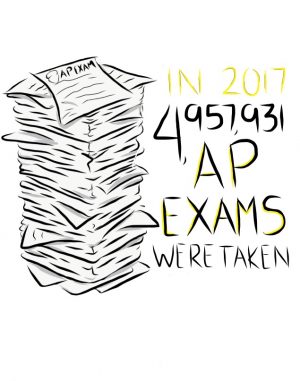 But that doesn't hide the fact that it is also a monopoly.
"The basic concept: a centralized place that gives you standardized testing…is fine. It's just the College Board itself — the nonprofit– that is the problem," Samuel Shih, a senior who has been involved in multiple years of College Board-approved courses, said.
In fact, I think I hear cash rolling in from this nonprofit. According to New Brunswick Patch, the College Bo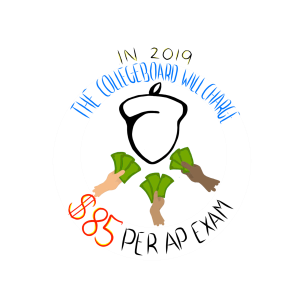 ard's profits amounted to $26 million in 2013, 317% of the industry average. Compare this to the revenue of a real nonprofit: based on an overview provided by Glassdoor's review, 826 National, an organization that provides writing and tutoring centers for youth, has a revenue of one to five million dollars per year, a much more reasonable amount for a nonprofit.
Let's say for a moment that money wasn't involved. College Board would still be a monopoly because it dictates the way us students apply for colleges and qualify for scholarships today.
"There isn't any way to demonstrate knowledge in these subjects other than through its standardized tests," Shih said.
Having to fill out those college applications now myself, I realize that, unfortunately, we have been forced to follow the system that the College Board has set up for us. Instead, students should have the freedom to define their academic success some way other than numbers that the College Board marks us with. But unless any change occurs, we will have to continue playing by the rules of the game that College Board has written.
About the Contributor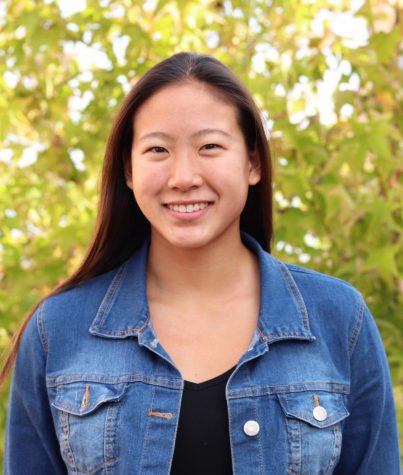 Jamie Yeh, In-Depth Editor
Hey Warriors! I've been in the Golden Arrow for three years now, and I am incredibly excited to be serving as your In-Depth Editor this year. I am also...