More Club Drives, More Opportunities
Woodbridge High now has a total of three club drives for students to attend
This is the first year that Woodbridge High offers three club drives to expand the opportunities of students to join clubs. This includes one at freshman orientation, one the second day of school exclusively for the returning clubs, and the last one on Sept. 21 for the new clubs and returning ones combined.
"The first club drive was made to give freshman a chance to join clubs before they even had the first day of school," senior ASB Clubs Commissioner Emily Yu said. "On the second day of school the club drive was open to all students and gave them a head start to becoming active this year. Finally this last club drive was open to all clubs, new and old, to give students as many options as possible to get involved on campus."
At the club drives, students were able to sign up for various clubs reflecting the many interests of Woodbridge High students. Club members advertised their clubs with posters, banners and costumes.
"I think having three club drives was good because people would have three chances to see a club and decide if they want to join," sophomore Kerren Goldberg said.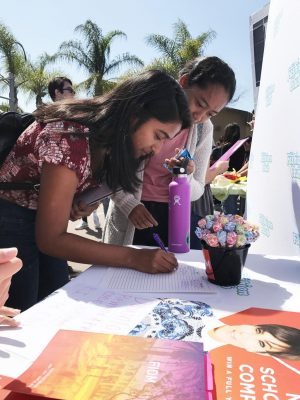 Students interested in joining clubs as well as club presidents and board members are affected by this change because they are able to plan ahead and accomplish more as a result.
"It allows [students] to learn more of the information and [gives us] more time for us to teach it to them, [and allows them to] get more stuff done before their requirements for Model United Nations (MUN) like conferences…so it's easier for them to learn the material and do better in the conferences," MUN club president and senior Michael McCarthy said.
Although the main barrier faced at the club drive this year was a shortage of tables, it was resolved by about 15 clubs bringing their own tables, allowing for the club drive to continue running smoothly.
"This year all three club drives were very successful and are likely to occur again next year," Yu said.
About the Contributor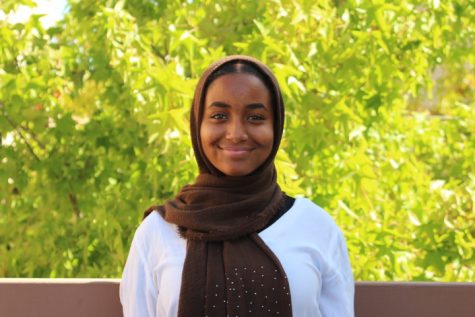 Sarra Hassen, Staff Writer
Hey Warriors! This is my third year being a part of the Golden Arrow magazine. I've been a writer and a copy editor, and this year I will be trying photography....