Students in the Workplace
Rose Esfandiari – Nekter Juice Bar
Senior Rose Esfandiari recently began her job as a juicer at Nekter Juice Bar and is already effortlessly integrating into her new environment. At work, Esfandiari makes juices in a timely manner to provide customers with an enjoyable trip to the juice bar and to guarantee they return again in the future. While working, she has "learned responsibility and time management because [she is] always on a schedule and can't be late," Esfandiari said. She also has a knack for communicating with guests and while it can be tiring and difficult, it is also fulfilling and prepares Esfandiari for her college years.
Tyler Thayer- Pham III – Tennis Instructor
Senior Tyler Thayer-Pham III was approached to work as an assistant tennis coach by his former instructor. "Because I used to take lessons from him and I really enjoy playing tennis so I wanted to do something I enjoyed," Thayer-Pham said. His job as an assistant tennis coach allows Thayer-Pham to continue to do something he is passionate about and creates a sense of accomplishment. Wanting to do something he takes pride in, Thayer-Pham was more than happy to accept his position as an assistant coach so that he may do something he loves while simultaneously practicing a sport he has been playing for years.
Donovan Dickens – Grocery Outlet
Junior Donovan Dickens works as a courtesy clerk at the Grocery Outlet, where he must clean, stock and reshelve the store's inventory. Through this experience, Dickens has become organized and has created a routine in which he can easily balance school and work. While he initially wanted a job to save up for a car, he is also constantly meeting "interesting people who are bilingual," Dickens said. He enjoys hearing many diverse languages through his co-workers and customers. He also has the unique opportunity to observe the inner workings of a large business and what affect his job has on the store at a greater scale
Kimberly Rayner – Olive Garden
Senior Kimberly Rayner began her job at Olive Garden as a hostess a few months ago and experiences the highs and lows of what the job entails. As the first face people see when dining at Olive Garden, Rayner greets and escorts guests to their seats with an enthusiastic manner to ensure they have a  pleasurable guest experience. Rayner enjoys meeting new people and learning how to work with others.  Her work at Olive Garden has become a good escape from school-related stress while simultaneously  "saving money for college and building [her] work experience before getting a real job in the future," Rayner said.
About the Contributor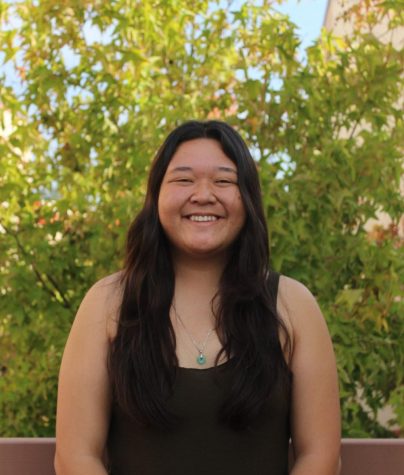 Kylie James, Features Editor
Hi Warriors! I've been apart of the Golden Arrow for two years now and I'm so excited to be one of your Features Editors this year! I am also the Vice...