Schools Reopen, Students Return For In-Person Instruction
Woodbridge High students venture into uncharted territory with the hybrid school model, effective Sep. 24, as coronavirus cases slow in Orange County.
IUSD's doors opened Sep. 24, welcoming masked students and staff. Since this is 2020, this was not to celebrate an early Halloween, but to guard against the all-too real coronavirus.
In our minds, is the constant six feet distance, what to sanitize and what to wipe down. Despite the new normal, amid the pandemic, hybrid schooling seems the way to go.
"It's been helpful because now I can see my teachers in person. I don't have to watch videos on lectures and now I can do hands-on work," said Freshman, Janet Yoon.
Hybrid schooling means three days at home, two days at school through two cohorts. However, not only have our students undergone massive change, but our teachers have been asked to adapt to a completely new way of teaching and monitor what is now two independent classes, one on Zoom, one in the classroom. And for the record, navigating technology is not easy – whether it's an inaccessible link or just learning how it works, it can be very challenging.
"Lesson planning is a logistical nightmare. I only see my students in person once a week so those 85 minutes are precious. I need to ensure I make the most of it every week," English teacher, Katherine Speicher said.
With OC's virus caseloads declining, it propelled the inception of the hybrid model. It's important that the cases keep declining, to keep schools open, safely.
On a positive note, amongst all the troubles associated with 2020, there have been glimmers of hope here at WHS. Whether it's teamwork or putting your community's interest above your own, students remember their role and use it to uplift others.
"We are fortunate to have students on this campus who are extremely respectful and take the covid precautions seriously," Assistant Principal, Linzi Gorzycki said.
It's that fact alone, that will be the driving force to carry us toward a better future.
About the Writer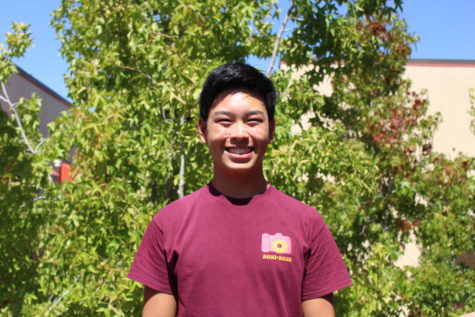 Brandon Liu, Features A Editor
Hi Warriors! My name is Brandon Liu and this will be my third year in Journalism. I am beyond ecstatic to be your Features A Editor this year! My job is...