Dedication and Love Makes-Up Vice-President Becca Inlander
Becca Inlander is an outstanding student in the drama club due to her immense creativity
There are a lot of clubs at Woodbridge High that require high levels of creativity, such as visual arts, dance and more specifically, drama. In the drama club, students need to be creative in order to create a good play, that fact alone makes all of them outstanding students. One particular student in the drama club whose dedication makes her stand out among her peers is senior and drama club vice-president Becca Inlander.
"I started singing and dancing really young and was in my first play when I was eight-years old. I fell in love with drama and acting, so I took choir in middle school which led to drama in high school. I started drama class my freshman year of high school, and have really grown as a performer within the past four years," Inlander said.
Inlander's dedication and passion towards drama is not only acknowledged by her friends and peers, but also by her teacher.
"Becca is a dedicated theatre student. She is compassionate about her peers and everyone's biggest cheerleader… She is always a listening ear. She also has a sophisticated eye for performing and knows how to elevate productions," theatre director Cassandra Gaona said. 
Despite being in drama for her entire high school life, Inlander says that it is not difficult to stay motivated since being on stage gives her a "rush."
"The rush I get from being onstage is unlike anything, so it's really not that hard to stay motivated. Since I love the art of acting, I rarely dread going to long rehearsals. Of course I have my off days, and on those days my friends and directors are always there to remind me that the outcome is worth all the hard work," Inlander said.
When faced with her "off days," Inlander's friends and peers are always there to support her, such as junior Ana Lauren Rodriguez.
"My relationship with Becca has grown throughout the past months, we've been able to spend lots of time together in rehearsal and I think we have a great friendship! We support each other and give each other advice when we need it," Rodriguez said.
Inlander's friends do not only see her as a person they can count on, but also as a person who they can look up to given her personality.
"She is definitely a person to look up to! Her attitude towards everything is always positive and uplifting. It really inspires me to look on the bright side of things," Rodriguez said.
Inlander it's indeed a special student among her peers in the drama club, given her personality, creativity, and even her feelings. Not only that, Inlander also believes that being kind is even more special than being talented or smart.
"I would say that everyone has the same potential. I would say the only difference is that if I commit to something, I am fully 100% committed and will not drop the ball or flake on anything, especially when it comes to a play or musical…  I believe that no matter what you do or where you are, it's very important to always be kind. It doesn't matter if you're the smartest in the room or the most talented person in the room. If you are the kindest, you will go the furthest."
About the Contributors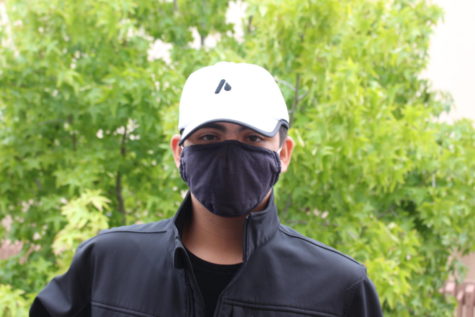 Alberto Neira, Copy Editor
Hello! I'm Alberto Neira and I'm a writer and this year's Copy Editor! I am so excited to work in this position and to work at the Golden Arrow once again....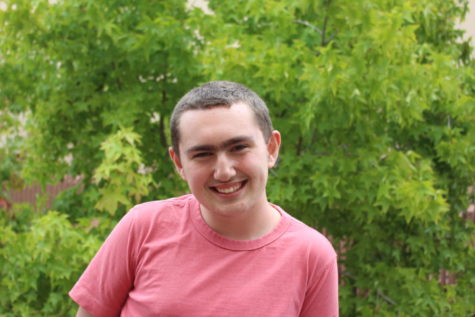 Brandon Foschetti, Social Media Manager
Hello Warriors! I am super excited to be the Social Media Manager and a photographer this year for the Golden Arrow! It is my first year being a staff...