Katya Karas Emphasizes Diversifying Oneself In Upcoming Commencement Speech
Katya Karas, this year's commencement speaker, plans to share a unique, valuable message about diversity to the senior class.
At Woodbridge High, all seniors are given the opportunity to enter an essay competition from which the commencement speaker is blindly chosen. After several rounds of intense scrutiny from staff and competition with her classmates, Katya Karas landed the honor of sending off the class of 2023. 
Typical commencement speeches have overarching themes of past failure and learning to persevere. However, Karas takes a unique perspective on her high school career in her original speech. Without giving away too much, Karas describes the overall message of her speech.
"I think a lot of people talk about failure and not giving up, which are all important messages, but I've never really heard someone talk about diversifying yourself in the way that I do in my speech," Karas said.
Karas tried out for commencement speaker because she knew that she had an invaluable message to give to her class. She takes great inspiration from last year's commencement speaker, Emily McDaniel, who also encouraged her to compete for the role. 
When asked about her speech writing process, Karas made it clear that she was not expecting to be chosen. She wasn't writing something that she knew the graduation committee would approve of, or something that would appeal to the staff reviewing it.
"I was writing it because I thought this was actually valuable to say," Karas said
Senior Lauren Ulwelling, Karas's friend since childhood and track teammate, claims that Karas was chosen due to her creativity and originality, both as a person and writer. 
"She's not going to go with the crowd. She wants to give something new to people and not just repeat the same thing over and over," Ulwelling said. 
Ulwelling shared that the message of Karas's speech resonated with her personally, and she believes that it will make just as deep of an impact on the rest of the senior class. 
"I think it's also important not just for the seniors to hear this, but the whole school," Ulwelling said.
Overall, Karas is satisfied with her high school experience, but regrets putting so much pressure on herself to be focused on college. 
"If I were going to change something. I'd just tell myself to spend a lot more time exploring myself, because high school is the time to do that. It's before college. Take all the classes that you think you might be interested in, because one of those could end up being your major," Karas said.
Assistant Principal Christine Haley, Karas's past AP Language and Composition teacher, played a large part in helping her discover her love for writing and public speaking. Haley shared her perspective on why Karas was chosen for this honor. 
"Part of the senior speaker is to embody the essence of the senior class. Katya is an amazing observer and listener and empath—Someone who loves observing others and how others interact with each other and understanding other people," Haley said. "Her personality of seeing others for who they are makes her perfect for this honor."
About the Contributors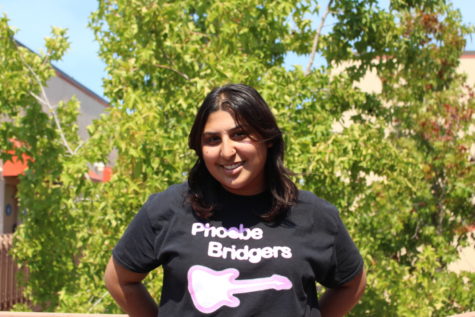 Arna Churiwala, Writer
Hey Warriors! I'm Arna Churiwala and I'm a staff writer for the Golden Arrow this year. As a staff writer, I get to interview many of the wonderful...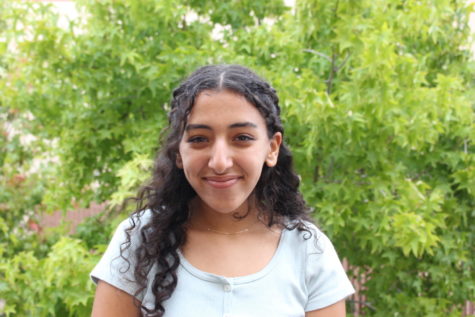 Somer Alrai, Sports Editor
Hello Warriors! My name is Somer Alrai and I am so excited to be serving as this years Sports Editor! This is my third year with the Golden Arrow and I...