Academic Teams Represent the Warrior Tribe
Seven academic teams each participated in competitions and brought back impressive results
Academic groups throughout Woodbridge High require months of preparation and allow students to expose themselves to skills such as collaboration, application and communication.
Some of these academic teams include HiMCM, Academic Decathlon, Science Olympiad, along with others.
The 2017 High School Mathematics Contest in Modeling (HiMCM) occurred from Oct. 27 to Nov. 20. With a total of 938 teams participating from 256 schools globally, about 47 teams competed from Woodbridge with honors that ranged from outstanding, national finalist, finalist, meritorious and honorable mention.
"[HiMCM] is great for students to try because it's different from a classroom environment," math instructor David Gesk said. "It is an application of math; students see a situation with no answer but have to come up with the best model."
Like HiMCM, the Woodbridge High Science Olympiad team competed against a large number of other teams. Science Olympiad allows young researchers to collaborate and explore a broad range of sciences, and are then further provided the opportunity to demonstrate their knowledge through written tests or building events. Science Olympiad team participated in the Orange County Science Olympiad Regional Championships on Feb. 10.
"It may seem hard or intimidating on the outside, but it's a great way to team up with other people who are passionate about science," sophomore and Science Olympiad participant Nina Gonzales said.
Similar to Science Olympiad, robotics embraces the concept of exploration boldly framed on mathematics and calculated design. The robotics team 9040 STEAMpunks Alpha has been around for four years after they changed their name from FTC 9040 in September 2015.
On Jan. 27, the two Woodbridge robotics teams 9040 STEAMpunks Alpha and 13277 STEAMpunks Bravo, competed in the FIRST Tech Challenge.
Unlike many of the STEM-heavy academic activities, Mock Trial sets debate and persuasive speech as a centerpoint. Mock Trial provides an platform for aspiring attorneys to practice argumentation and hone their analytical skills in a courtroom-like simulation, competing against other student lawyers. With competitions having begun in Nov. of 2017, Woodbridge High's mock trial team moved forward into the Final Rounds of Competition, harboring a total of five successful trials.
"Season typically start in early Sept., from then until Nov. we spend lots of time on polishing and fine-tuning our materials," junior and co-captain Trent Larson said.
For the second consecutive year, Woodbridge High placed first in the Orange County Academic Decathlon, allowing students to participate in the state competition in March. The team won a plaque and a $3,000 travel stipend to the competition held in Sacramento.
With only seven members instead of the traditional nine, the team competed against 40 other high schools, securing Overall Team Winner after achieving 51,320.3 points over the course of two weekends. This year's Africa themed Academic Decathlon overviewed 10 subjects of study which included topics ranging from science to even music.
Ocean Bowl held on Feb 24. at Jet Propulsion Laboratory holds an emphasis on sciences and research pertaining to oceanography and other marinal studies. Ocean Bowl is an academic competition that introduces high school students to topics inclusive to environmental and earth sciences and prepares them for ocean-science related and other STEM careers.
As with Science Olympiad, science fair serves as a display for students to execute what they have learned, but also what they have proved. Held on Feb. 27, science fair allows students to discover and solve real life scenarios, conducting research and building claims and observations from their scientific findings.
About the Contributor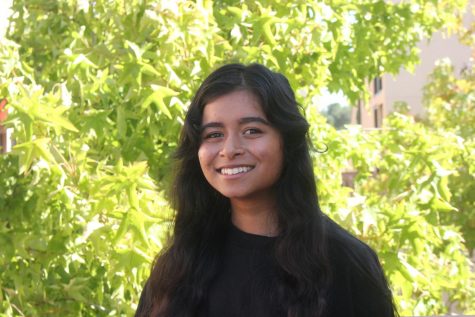 Anisha Samanta, In-Depth Editor
Hey Warriors! My name's Anisha and I'm happy to be your In-Depth Editor for this year. This is my third and final year of journalism before I graduate,...