New Styles Come From Old Fashions
Woodbridge students bring fashion trends from the past back into the present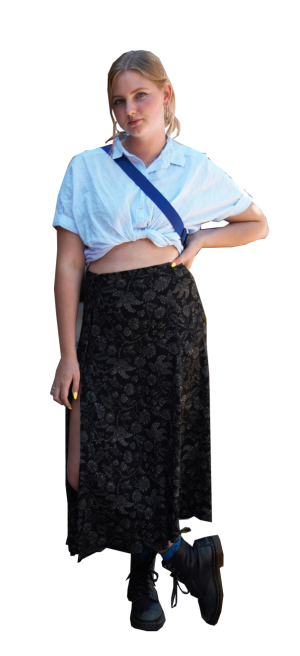 Ayden Olivia, Senior
A thrifter fashionista who takes styles from the 60s through the 90s
"There [are] so many different eras of fashion that have so much to draw from, and I love that it's being brought back right now. I really love 70s silhouettes that are flowy and floral and peasants tops, and I really love pairing those with hard silhouettes and more masculine lines from the 90s. There is just so much androgyny."

Ezra Aguirre, Senior
90s Skater boy
"I've been skating and surfing my whole life and I just kinda dress the same way. The 80s was all short shorts and stuff like that, and then the 90s came around and grunge and punk had a major influence on the skateboarding scene, which changed the way people had their hair or the colors that they wore."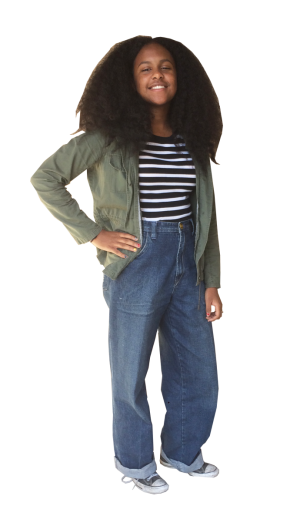 Karina Osbourne, Sophomore
A 70s and 80s style guru
"I'm queer, and a lot of queer fashion nowadays is from older times…baggy jeans and cuff the ends or sorta ratty old shoes and high waisted pants and stripes and patterns. I thought, 'Hey, that's really cute,' so I started [wearing] my parents' [and] my grandparents' old clothes. You think, 'Man, I remember when that was cute. We are going to make it cute again!'"
About the Contributors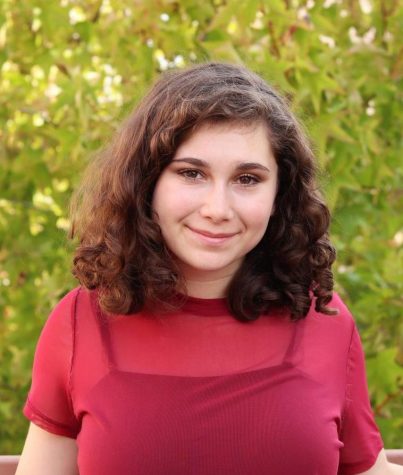 Emilee Klein, Arts and Entertainment Editor
Hey Warriors! This is my second year in the Golden Arrow and I am ecstatic to be back! I have been in the Woodbridge Vocal Music Department for four years,...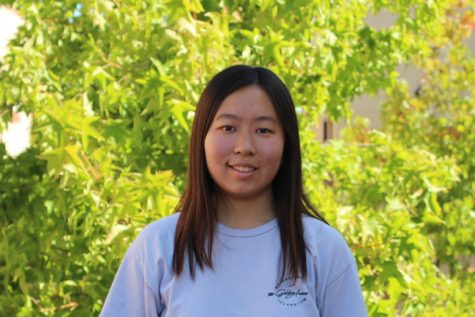 Rachel Lee, Photographer
Hello! I am very excited to be back at the Golden Arrow for another year! As a photographer, it is my goal to help portray life at Woodbridge accurately....