Attack of the bloodsuckers
Mosquitoes are most attracted to dark colors, such as black. Did you know that? I certainly didn't. I found out over spring break, through a commercial advertising online computer games and cats. Don't ask; I don't know exactly what mosquitoes, cats and computer games all have in common.
In any case, back to the mosquitoes. Here's a fun fact: probably 99.999% of people, including myself, loathe mosquitoes. It's no secret, those insects are the most annoying little buggers that cause constant scratching, endless pain, and hours of sheer terror. Perhaps I'm exaggerating just a little, but this was exactly my thought process while I boarded the airplane to Taiwan on a Friday afternoon.
Taiwan is a beautiful, culturally-diverse small island on the other side of the Pacific Ocean. Yet, that small piece of land is home to hundreds of thousands, no, millions of mosquitoes and mosquito larvae.
First thing to know, I've had quite a few bad encounters with mosquitoes in the past. I've been rushed to the hospital because of an infected bite and have been scarred in numerous places. That being said, I was a bit terrified to go back to Taiwan and become "fresh meat" for these bloodsuckers. I became paranoid to the point where I armed myself with an electric mosquito-swatter during my short stay in Taiwan.
My preparations turned out to be a bit excessive, to say the least. I didn't get bitten at all during my ten days there. The funny thing? I wore black almost every single day.
Adieu,
Michelle Bau
About the Contributor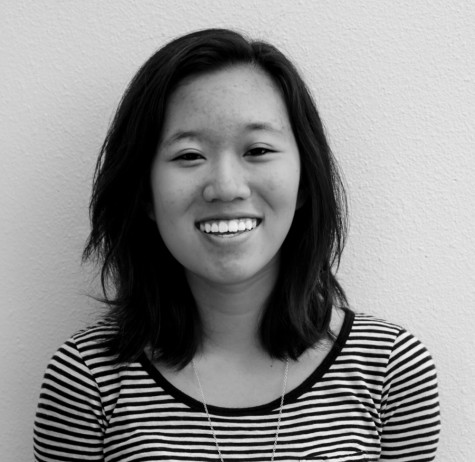 Michelle Bau, Opinion Editor
My name is Michelle and I am the opinion editor for the 2014-2015 Golden Arrow. It's now my second year writing for the newspaper and I'm super excited...